5 in 1 100mw 532nm Green Laser Pointer Pen For Sale
Price:$31.59 $53.59
HTPOW is a professional laser products online store, all of our products are 100% brand new and Free Shipping! Express Expedited 3-5 Business Days.
Product Description:
100mw Green Laser Features :
1. 100% brand new and high quality.
2. 5 in 1 532nm green laser pointer pen & star projector star cap.
3. Press the button and turn the cap, you can get different patterns of sparkling stars.
4. It will shoot a single beam light, if you take off the cap of the 100mw laser pointer.
5. Perfect for teachers, lecturers, orators, backcountry travelers, starry sky observers, etc
6. One Year Warranty
100mW Laser Pointer Technical Specifications :
◆ Material: Copper
◆ Color: Green
◆ Finish: Rubber Paint
◆ Switch Mode: Touch
◆ Battery: 2 * AAA Batteries
◆ Wavelength: 532nm
◆ Power: 100mW
◆ Range: 500-10000 (the higher the power, the greater the range)
◆ Operating Voltage: DC 3V
◆ Working Temperature: 0-35 Degrees
◆ Size: 13mm * 147mm
◆ Weight: 46g (without battery)
◆ Guarantee: Free Shipping
Laser 100mw Packing List
1x 100mW Green Laser Pointer
2x AAA Batteries
5x Starry Pattern Caps
1x Pretty Box
Product Photos: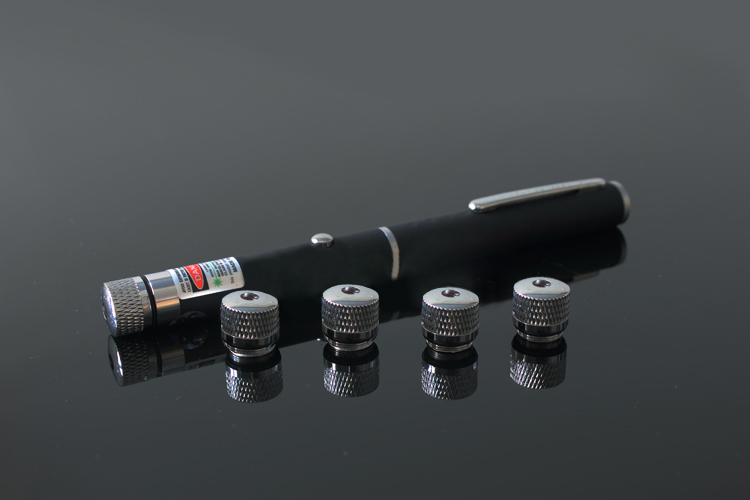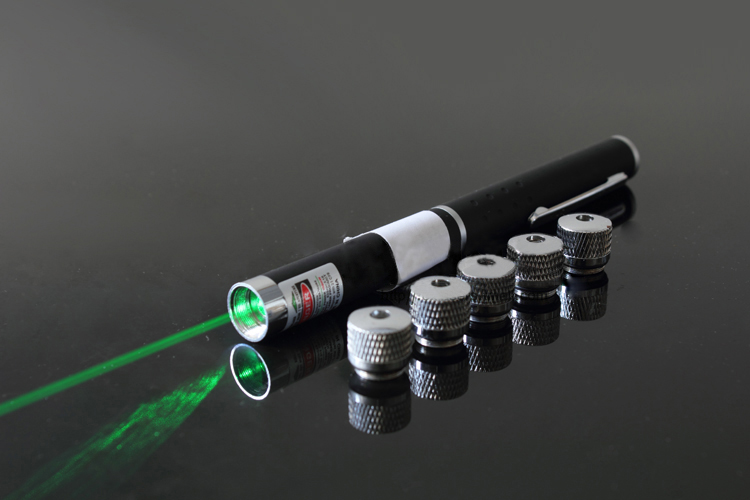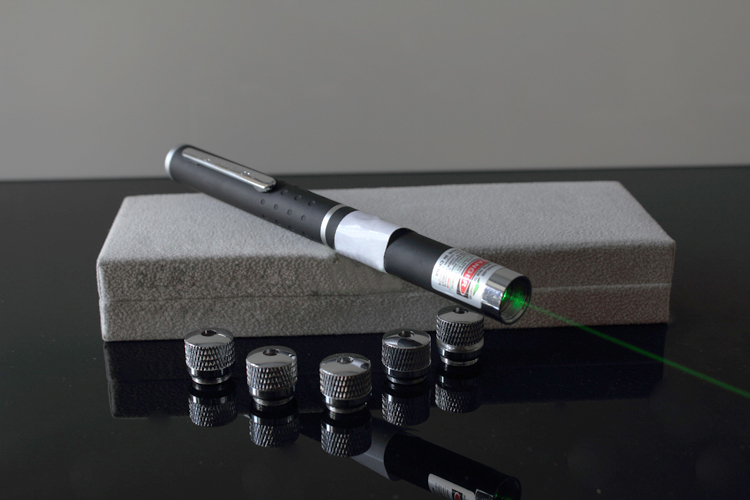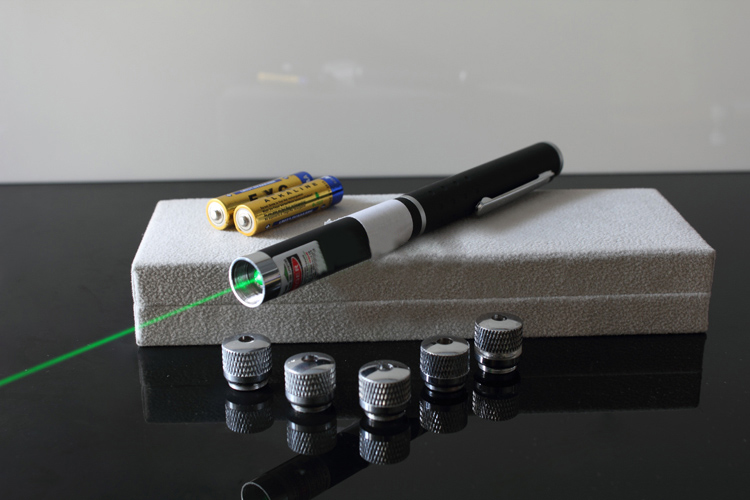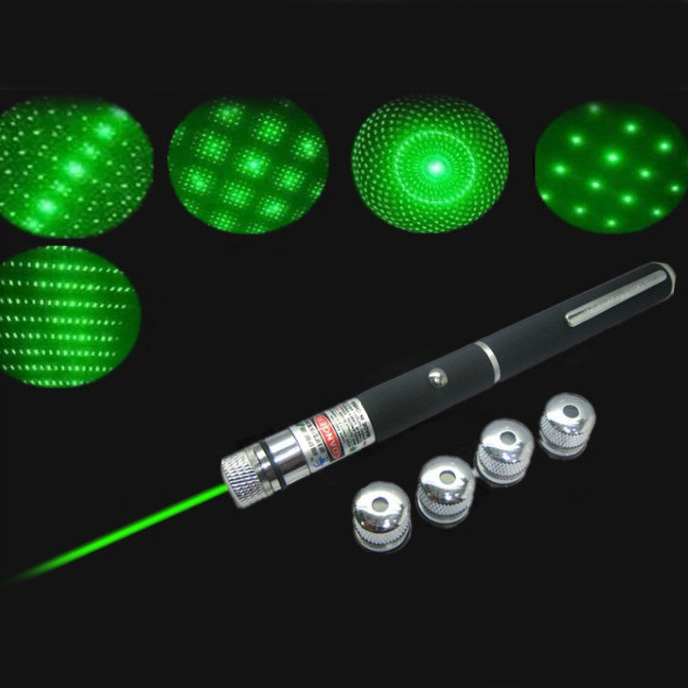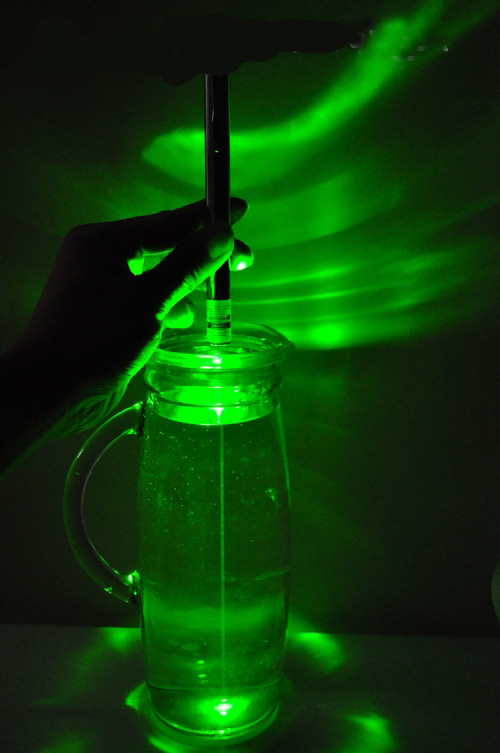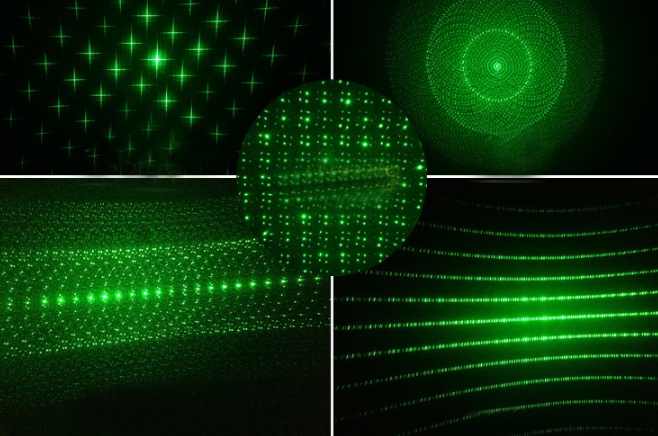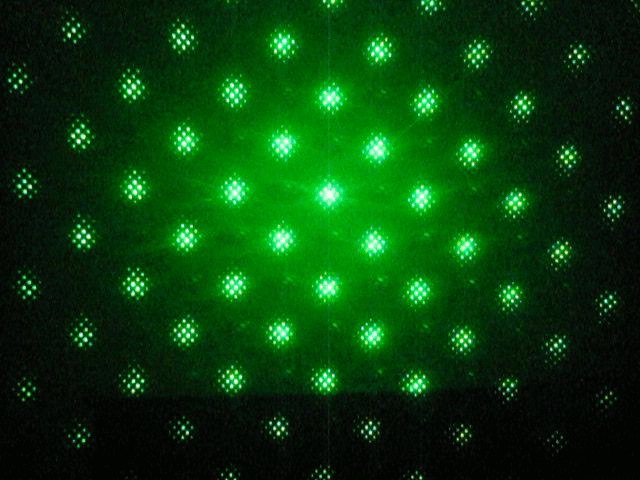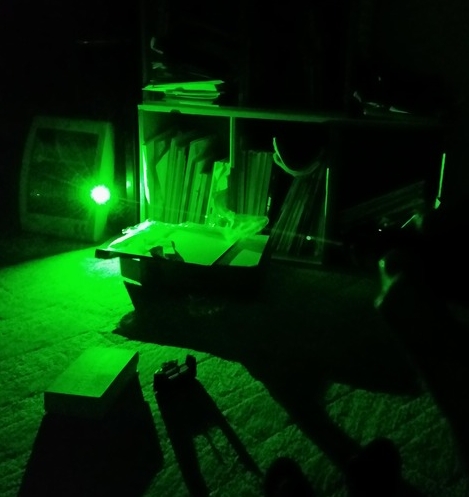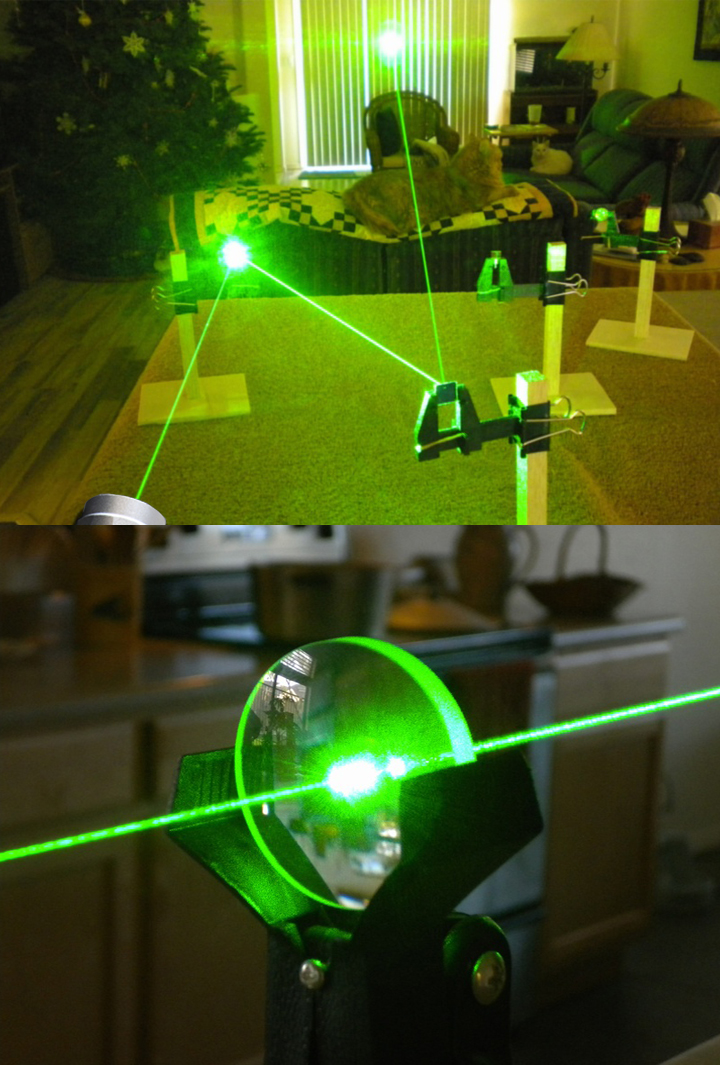 Use Tutorials:
This 5 in 1 laser pen highlights quality and value of this 100mw laser. Machined from slide-resistance technique and copper, this pen is portable to take. You can easily handle it by press the button at the middle of this laser. 5 laser heads are included with package, you can transform your 100mw laser pointer into a starry laser pointer by install and rotate the laser heads at the top of your laser. Such pocket laser pen is perfect for you choice!
Green 100mw Laser Note:
1. Please replace the battery when laser light become weaken.
2. Never point this 100mw laser pointer at people or animals.
3. Store it at dry environment since it's not waterproof.