Product Description:
50000mW Laser Features :
* Ultra output power up to 50000mw
* Generate a 445nm blue laser beam that is clearly visible
* Variable power modes, Momentary, Strobe and Continuous Wave modes, Standby and Secure Lock/Unlock modes
* 15,000-20,000m super transmission distance
* 5 laser caps accessories for dot pattern, starry and multi patterns
* Safety goggles takes into consideration the factors of laser 50 watt while still providing style and comfort
* Be made of aircraft grade aluminum, solid and stable
* Be equipped with 2 sections ICR26650 gold steel energy battery, chargeable and durable
* Adjustable brightness and focus to suit all kinds of needs
* Switch with tail touch settings, push button constant on/off, the use of more convenient and user friendly
* The strongest laser pointer can light matches or cigarettes, burn paper, shoot balloon, repel birds, drive away beast and much more
Technical Specifications
| | |
| --- | --- |
| Power | 50000mW |
| Class | IV |
| Laser Color | Blue |
| Wavelength | 445nm |
| Size | 36mm x 360mm |
| Weight | 700g |
| Material | Aircraft Grade Aluminum |
| Finish | Mil-Spec Type III hard anodized in Black |
| Beam Divergence | 1.5mRad |
| Beam Shape | 2mm X 5mm |
| Switch | Light Touch Switch |
| Modes | Momentary, Strobe and Continuous Wave |
| Focus | Adjustable |
| Beam Distance | 15,000m-20,000 Meters |
| Power Supply | 2*26650 Lithium-Ion Rechargeable Batteries |
| Working Temperature | 30°F ~ 86°F |
| Storage Temperature | 14°F ~ 104°F |
| Expected Lifetime | >5,000 hours |
| Warranty | One Year |
* 1X 50000mW 445nm Blue Laser Pointer
* 5X Laser Head Caps
* 2X 26650 Rechargeable Batteries
* 1X Battery Charger
* 1X Laser Goggles
* 1X Manuals
* 1X Explosion-proof high-grade Aluminum Box
Product Photos: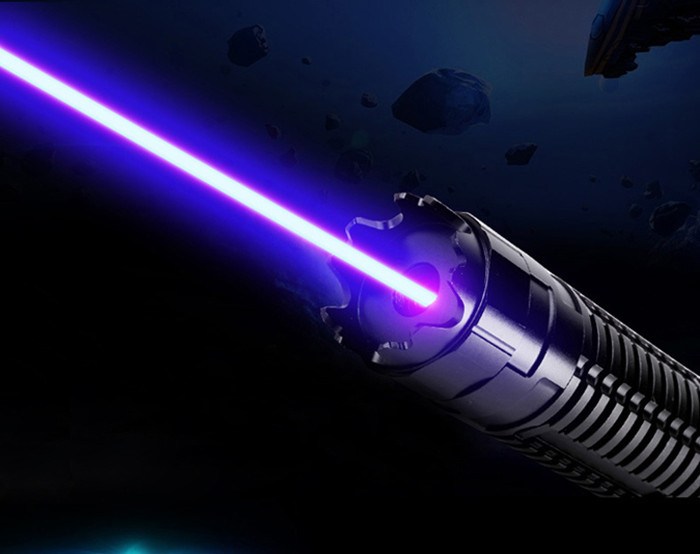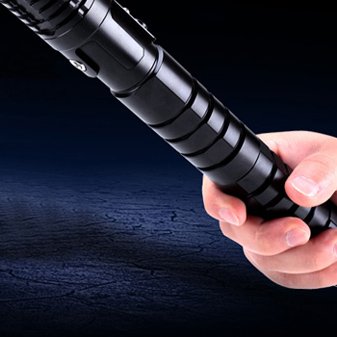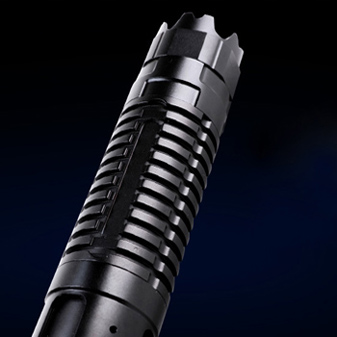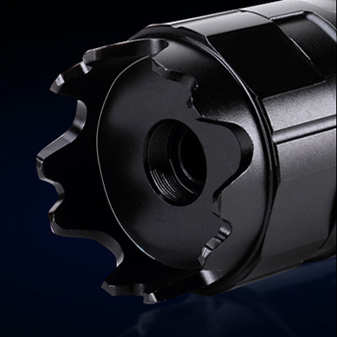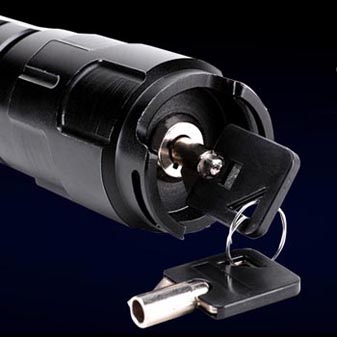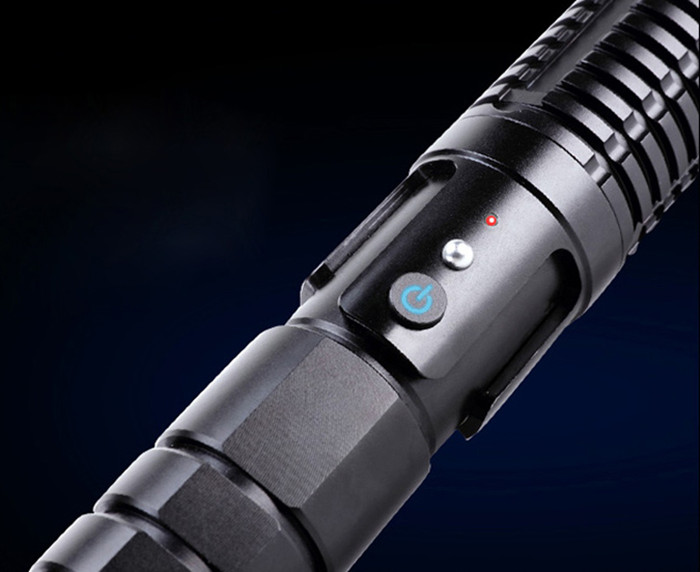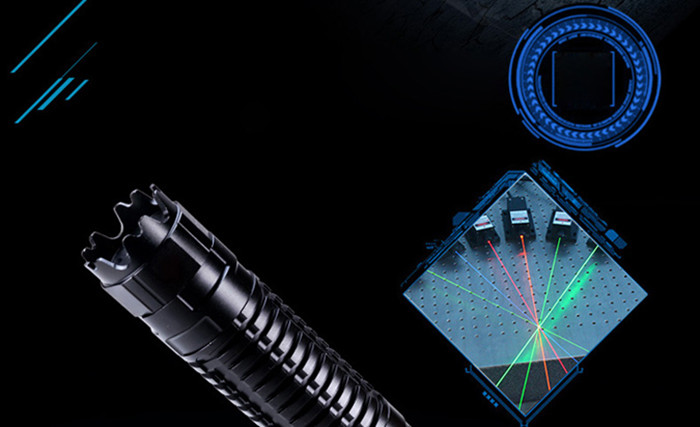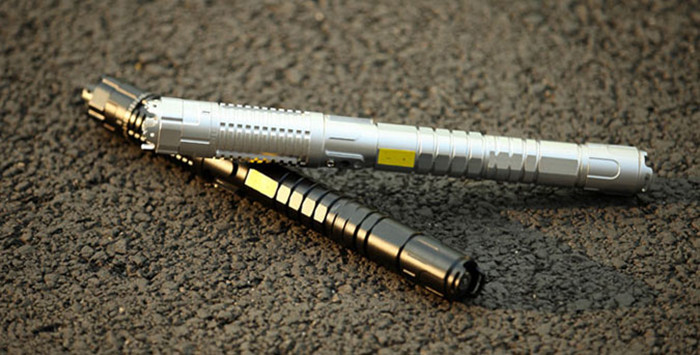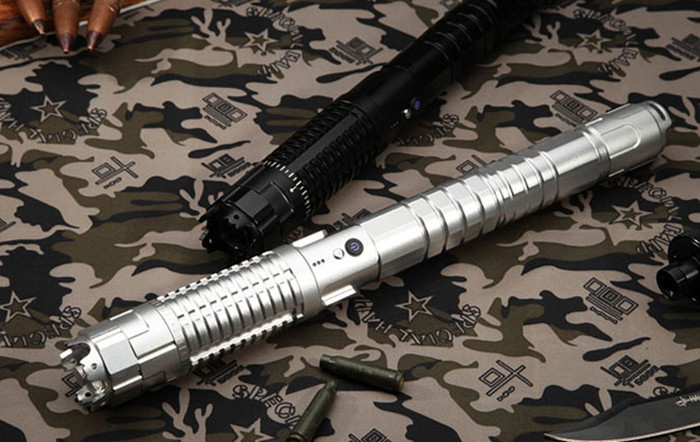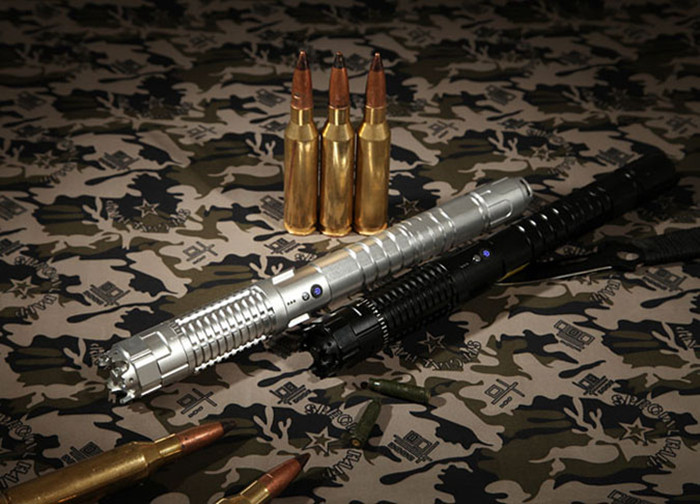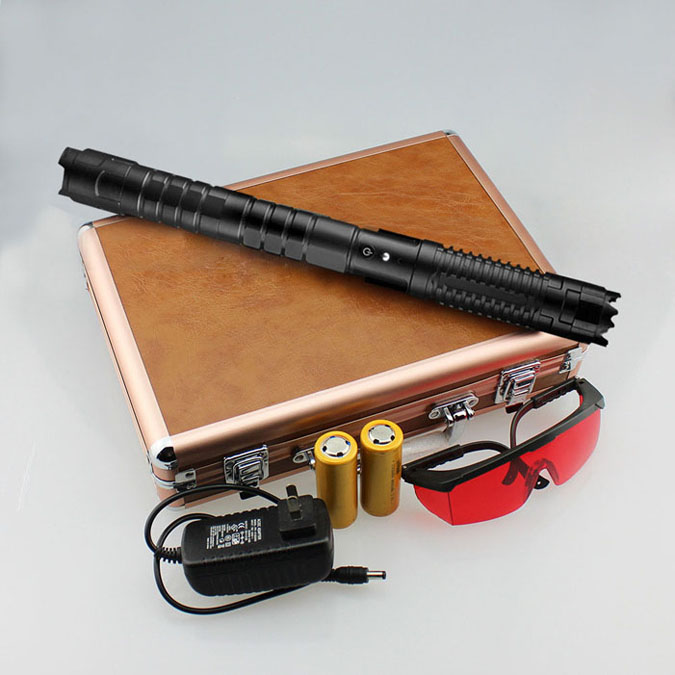 Use Tutorials:
Note:
1. Don't point attacking laser pen at faces or eyes
2. Don't point astronomy laser beams at aircraft
3. Don't point powerful laser beams at vehicles
4. Don't hold a high power blue laser beam on the skin
5. Don't point lasers at animals for any reason
6. Don't give 50000mw laser pointer to children
A high power laser can burn things because the beam is extremely concentrated light and light energy can be absorbed by some objects and converted to heat. That is why the higher the power, the price of the laser pen is also higher
The burning ability of a laser depends on several factors:
Laser Output Power : Higher power laser beams burn things more easily and faster.
Laser Beam Width : A thinner laser beam always burn things better than a wider laser beam.
Object Color : Dark colored objects normally absorb more light energy so they are easier to burn than light colored objects that sometimes do not absorb light energy.
Immobile : A moving laser beam does not give the object enough time to absorb light energy. The laser beam dot needs to keep still on the object for several seconds to make it burn.