Product Description:
This 1500mw Miniature Laser Engraver is of high power and high resolution! Unique frame, weak light automatic positioning and frame positioning make the image positioning easier! Engrave your wedding date on a leather purse for a special anniversary gift or wedding favor, or embellish a small Christmas/Birthday/Holiday wooden card with a lovely engraved design, DIY special cute gifts for your families or friends.Ideal for decorative engraving or personalizing your small items.
Enhanced Version :
1. The biggest advantage is the high precision engraving, up to 0.075mm
2. Carved area increased, from 38 * 38mm to 70 * 70mm
3. There is no limit to the volume of the carved objects
4. The quality and service life of laser head are greatly improved
5. Engraving machines are compact in size and weight
6. Software features and operational enhancements
Laser Engraving Machine Specifications
Product Size: 145 * 135 * 185mm
Package Size: 300 * 200 * 210mm
Package Weight: 1500g
Shell Material: ABS Environmental Protection
Beam Color: Blue-violet
Power: 1500mW
Carved Area: 70 * 70mm
Accuracy: 0.075mm
Image Format: jpg, jpeg, jpe, bmp, png
Support Computer System: Win7, Win8, Win10, XP Tablet Windows System
Laser Cutter Package
1 x 1500mW Laser Engraving Machine
1 x Goggles
1 x US Regulatory Adapter
1 x Data Cable
1 x Carved Wood Chips
1 x Instruction Manual
1 x Tight Packing Box
Product Photos: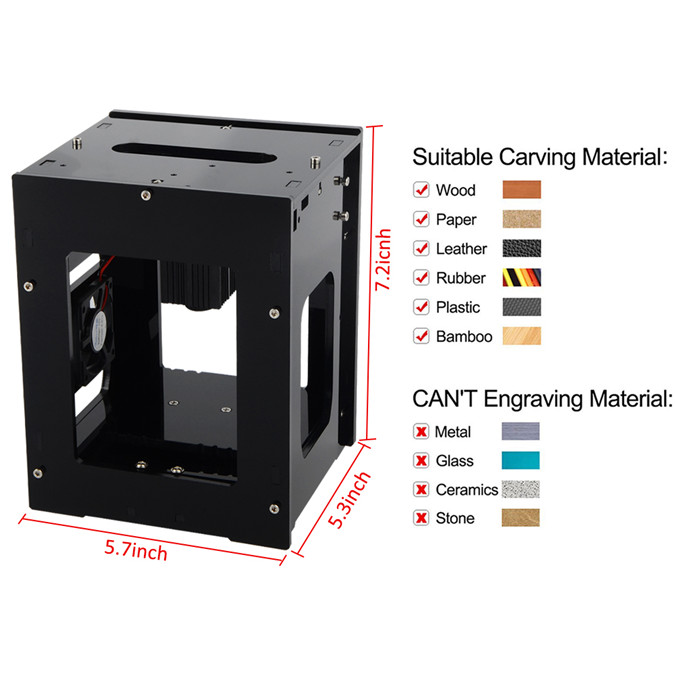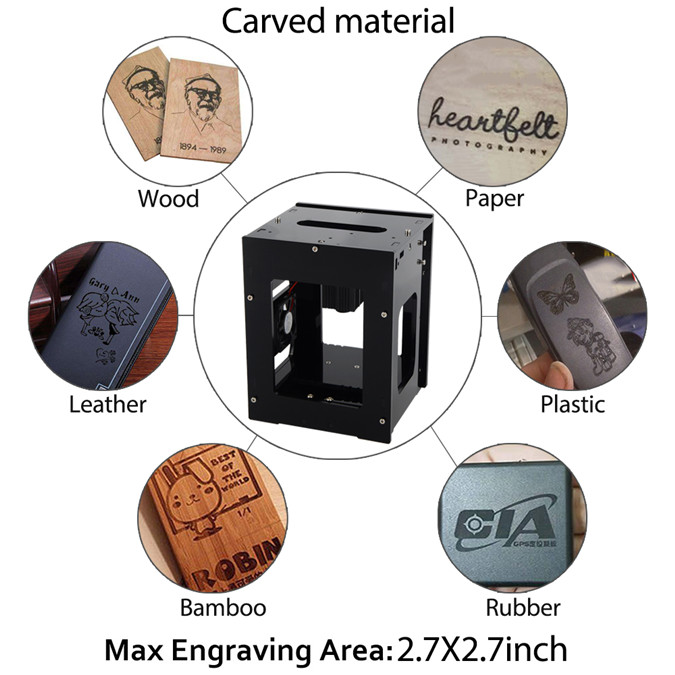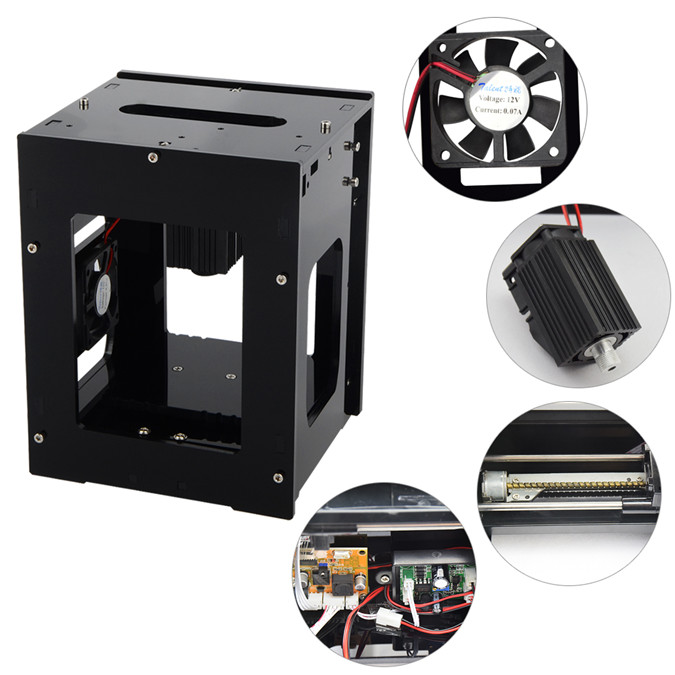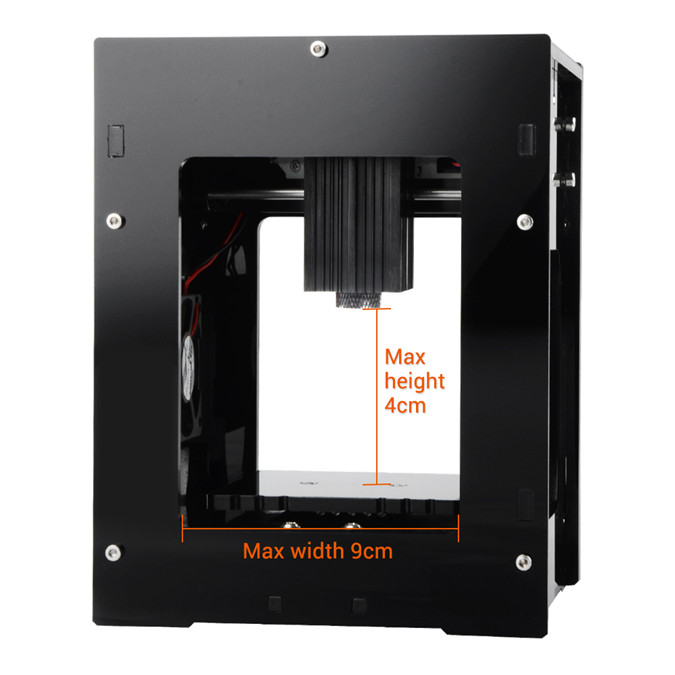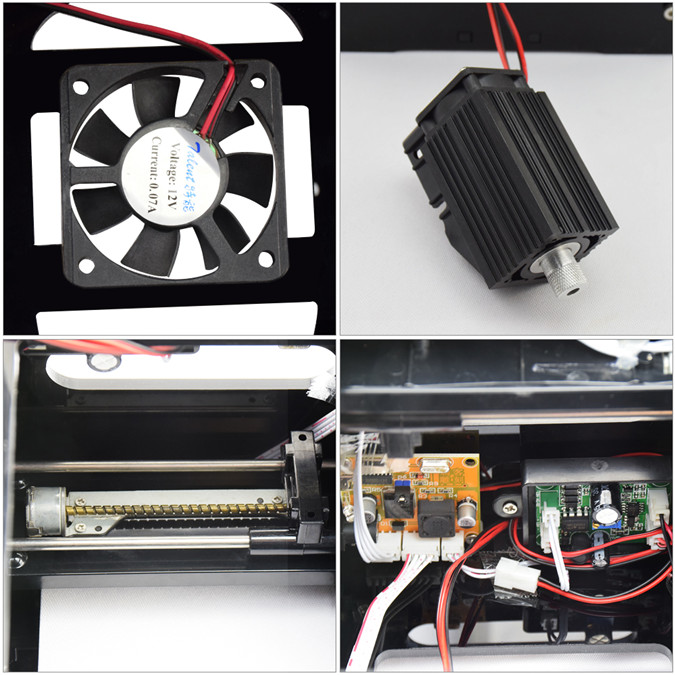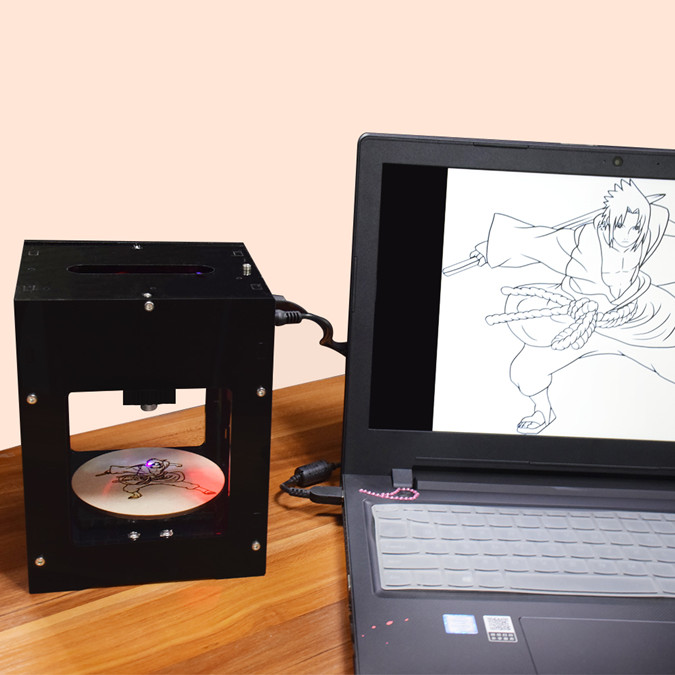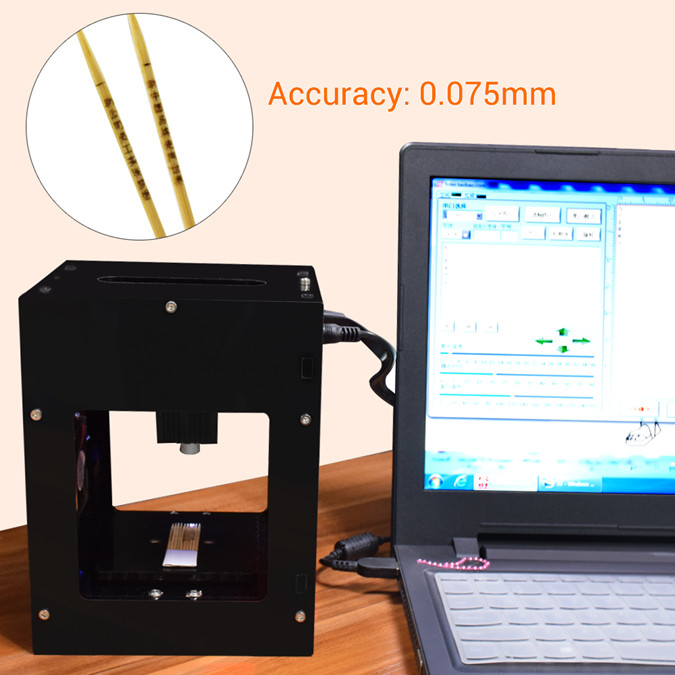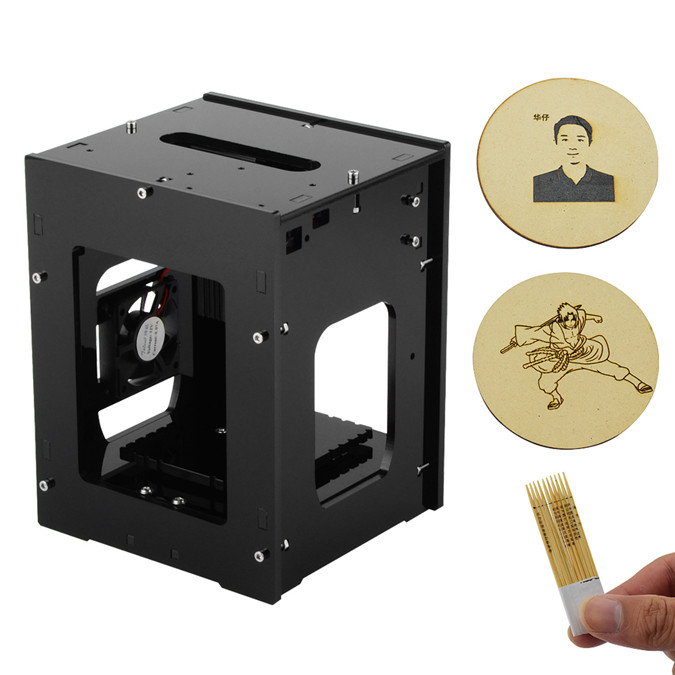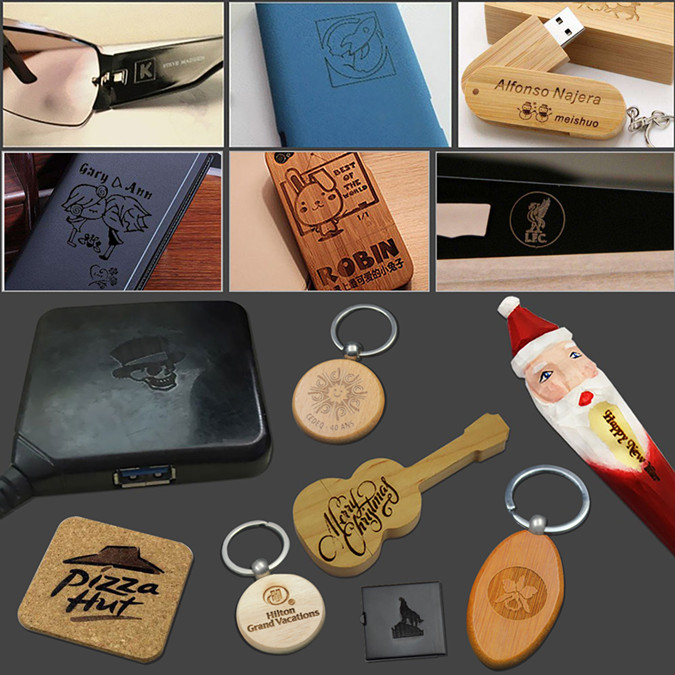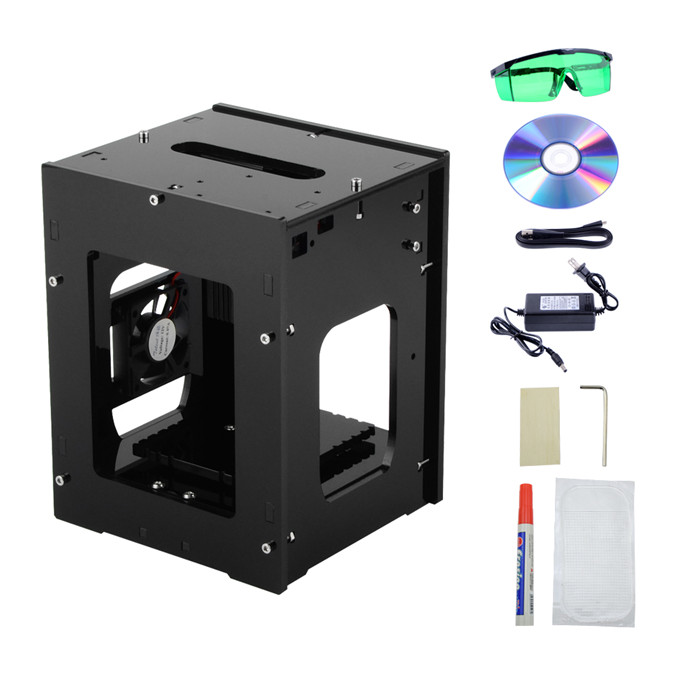 Use Tutorials:
1500mw Laser Cutting Machine Notes
1. The product is a laser carving machine for home use, a tool machine, can not be compared with laser carving machine for industrial use.
2. Do not use the laser head to point at human or livestock, do not use laser to point at people's eyes, rest the machine to abstract the heat if it continue working for more than 20 minutes.
3. Laser has power skin exposure to laser is strictly prohibited.
4. Laser has some limitation, Can't engrave Metal Sculpture, Glass, Marble and other Stone Materials. Suitable for PCB, Ivory, Bubinga, Hard Wood, Plastic and so on.
5. This laser engraving machine should not be stopped while working, it will wear a damage.
6. Not suitable for kids under age of 14.