Featured
This 1000mw Miniature Laser Engraver is of high power and high resolution! Unique frame, weak light automatic positioning and frame positioning make the image positioning easier! Engrave your wedding date on a leather purse for a special anniversary gift or wedding favor, or embellish a small Christmas/Birthday/Holiday wooden card with a lovely engraved design,DIY special cute gifts for your families or friends.Ideal for decorative engraving or personalizing your small items.
WiFi Laser Engraver Features
●Supported Sytstems: The software Suitable for all WIN System--Windows 97/03/7/8/10/XP and Android ( 4.0 and up ).Can be cotrolled by Computer/Laptop/Telephone/Tablet
●Materials: Wood,Plastic,Bamboo,Leather,Paper,Bubinga and other Flammable Materials(Such as:Phone Case,Mouse,Pencil,Name Card,Wallet,Wood/Plastic Comb,Glass Frame,Small Size Wooden Frame,Fruit Skin etc).
●The Shell Material is made of Alloy with Blue Purple Laser Type,The Laser Wavelength is 405nm;Removable Laser Head is more Convenient for your DIY Life.
●Can be used offline, Even if to leave the computer,Only connect the two usb port to charger or power bank (5V 1A). 512x512 high Resolution Print.
●The Laser Engraving Machine with a Mini Fan, thus making the Surface of the Carved Objects Ceaner and Clearer
●Engraving is 10 times faster,Directly charged by power bank or computer , simple and convenient
●Soft material can print out the 3D and the gradient effect;The shell with laser cutting technology,sharp edge,please pick up and down gently to prevent scratches
Laser Engraving Machine Specifications
Power: 1000mW
Engraving Area: 38x38mm
Product Size: 213*140*140mm
Shell Material:Alloy
Software: Support
WIN System and Android ( 4.0 and up )
Net weight 1kg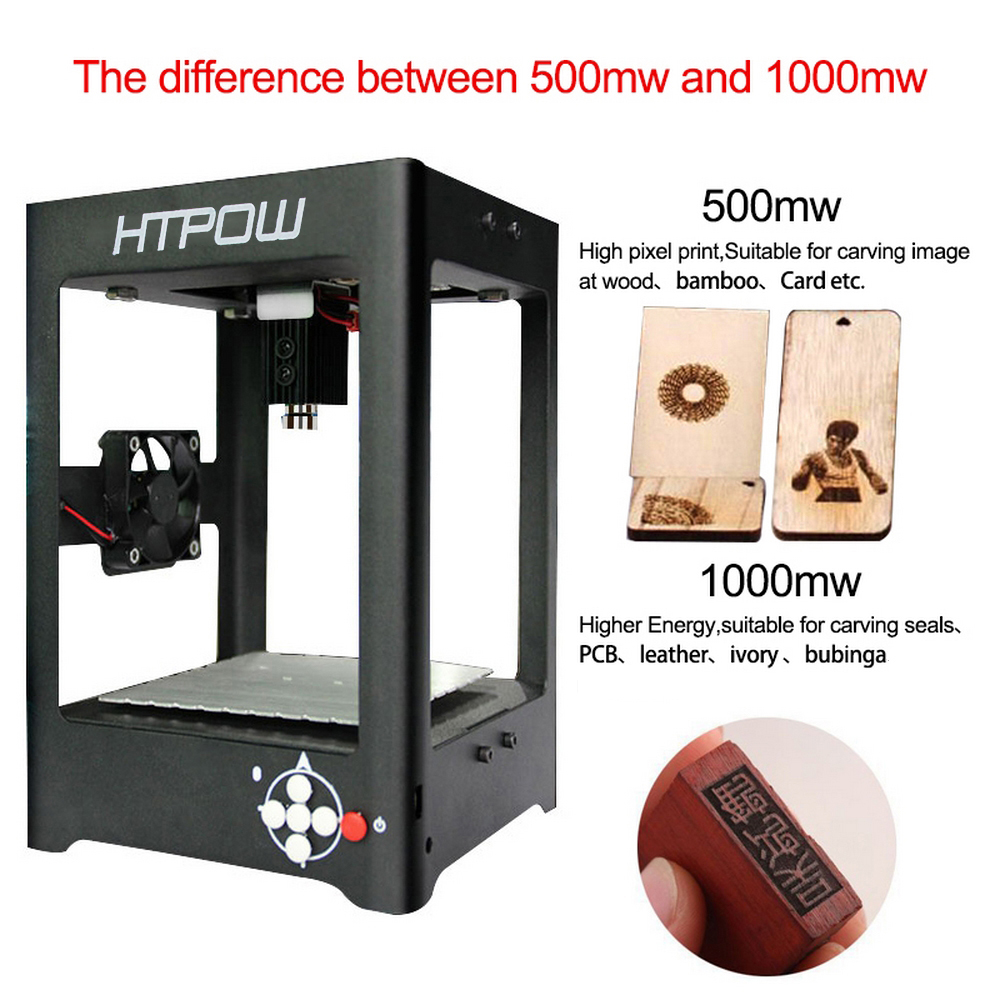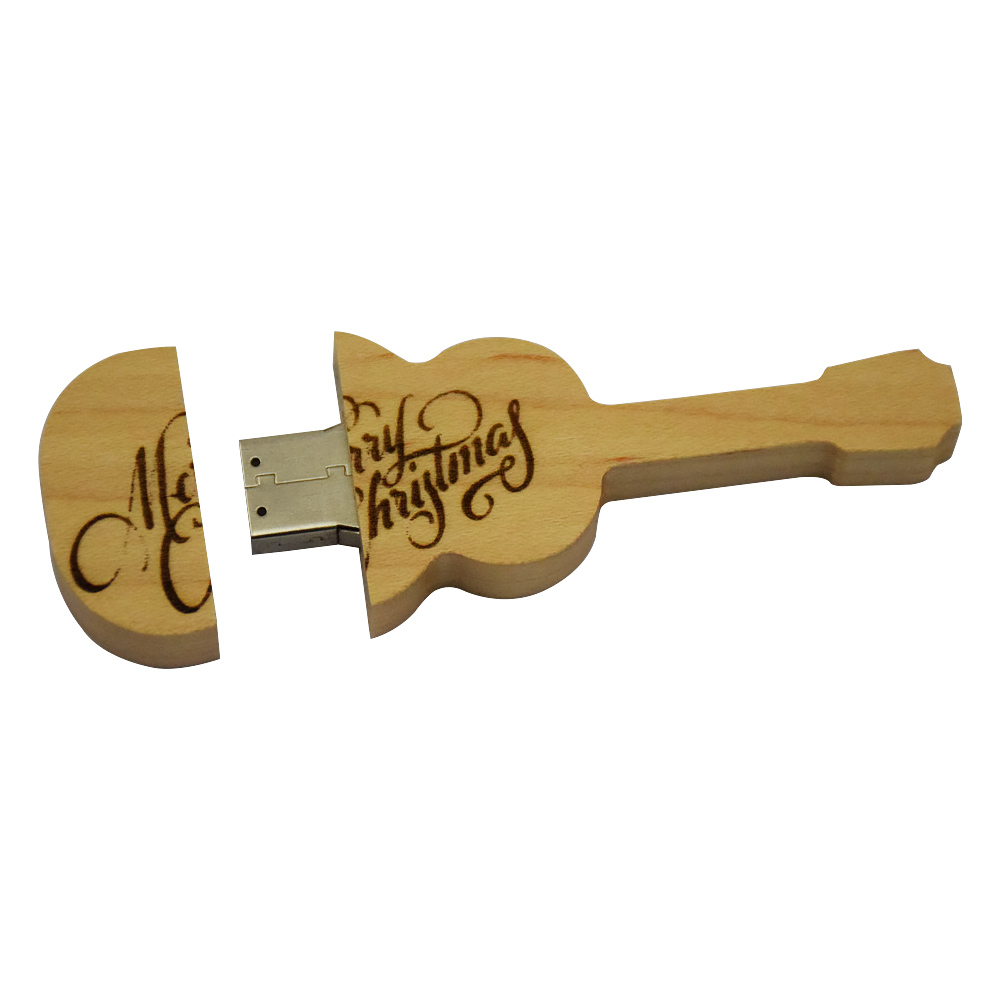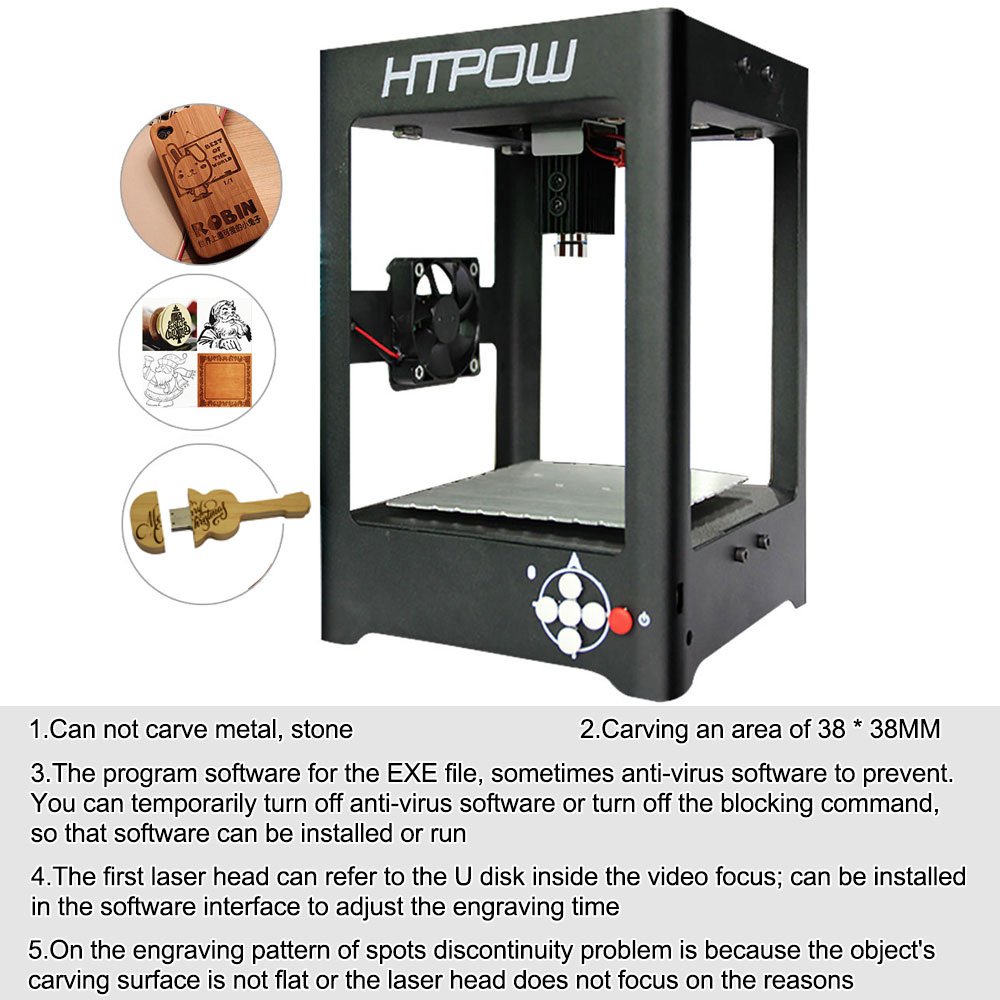 Laser Cutter Package
1* 1000MW DIY USB HTPOW Laser Engraving Machine
1*Power Cable with Us Adapter
1*USB Data Cable
1*Goggles
1*Guitar Shapped U - Disk ( Software )
1*User Manual
2*Small Wood Board
1000mw Laser Cutting Machine Notes
1.The product is a laser carving machine for home use, a tool machine, can not be compared with laser carving machine for industrial use.
2.Do not use the laser head to point at human or livestock,do not use laser to point at people's eyes, rest the machine to abstract the heat if it continue working for more than 20 minutes.
3.Laser has power.skin exposure to laser is strictly prohibited.
4.Laser has some limitation,Can't engrave Metal Sculpture, Glass, Marble and other Stone Materials. Suitable for PCB,Ivory,Bubinga,Hard Wood, Plastic and so on.
5.This laser engraving machine should not be stopped while working,it will wear a damage.
6.Not suitable for kids under age of 14.
If you have lost your Guitar Shapped U-Disk which contains the software and driver, just click HERE to download!
Hot Laser