Product Description:
The new DIY laser engraving machine with 17X20cm ultra large engraving area, gantry shape design, no engraving height limitation. 2000mW blue laser module with heatsink, high laser engraving power and long-term available. It is ideal for amateur laser engraving usage low-light positioning and freedom positioning functions.
Specifications:
Material: Acrylic + Aluminum + Stainless Steel
Main Color: Silvery
Laser Power: 500mW
Laser Wave Length: 405nm
Laser Focus:Adjustable
Work Area: 17 * 20cm/ 6.7*7.9in
Engraving Accuracy:0.1mm
Input Image Format: jpg/png/bmp
Input CAD Format:dxf
Engraving Pattern: Bitmap Engraving / Gray Bitmap Engraving /Cutting
Support System: Win7 / Win8 / XP / Win10
Power Supply:DC12V 5A (AC110V-240V input)
Item Size: 32*25*16cm / 12.6* 10 * 6.3in
Item Weight: 3kg / 105.8oz
Package Size: 38 * 38 * 21cm / 15 * 15* 8.3in
Package Weight: 3.5kg / 123.5oz
Notice:
Please wear laser protective glasses when using it.
This laser engraving machine is not available for the following materials:
Metals (regardless of thickness), stone, ceramics, jewelry, reflective material, colorless, transparent materials, soft materials.
This laser engraving machine can engrave the following materials:
Wood, plastic, paper, bamboo, horn, part of the cortex (purse), plastic phone shell, rubber stamp, photosensitive chapter, sponges paper.
Package List:
1 * Engraving Machine
1 * Power Supply(110V-240V)
1 * Protective Glasses
1 * USB Cables
1 * 512MB U-Disk (User Manual and Install Software included)
1 * User Manual
1 * Testing Paper
Product Photos: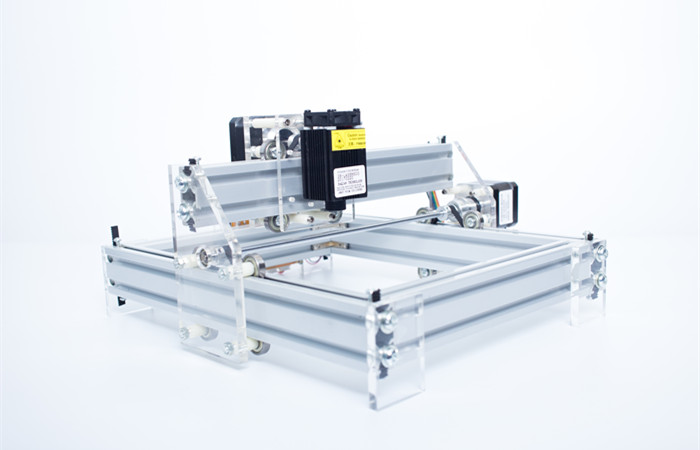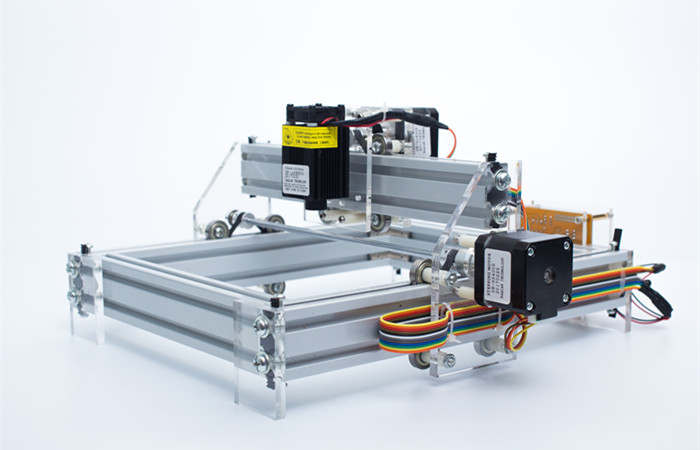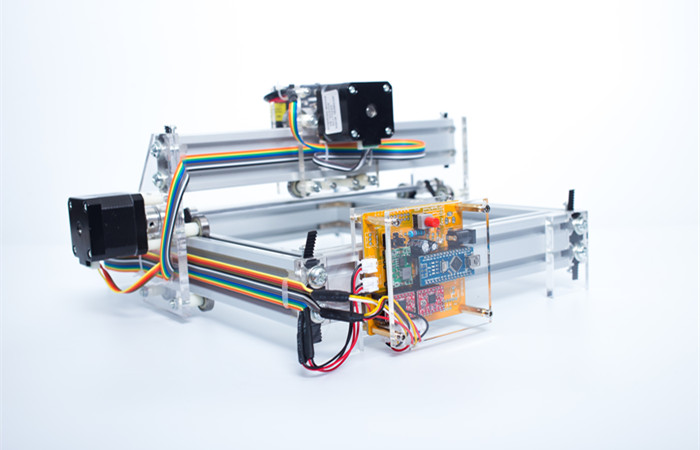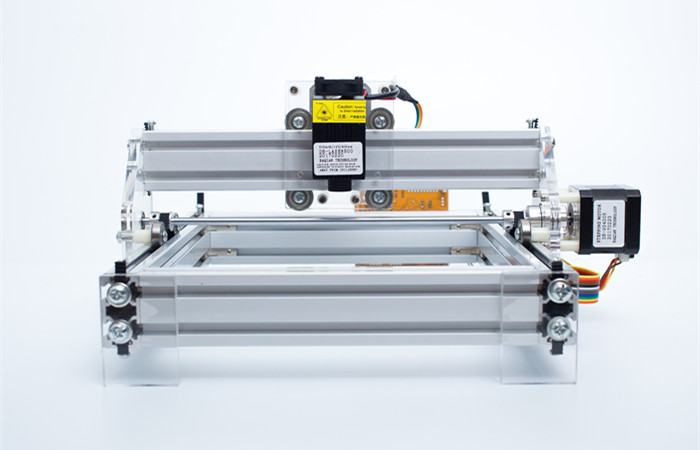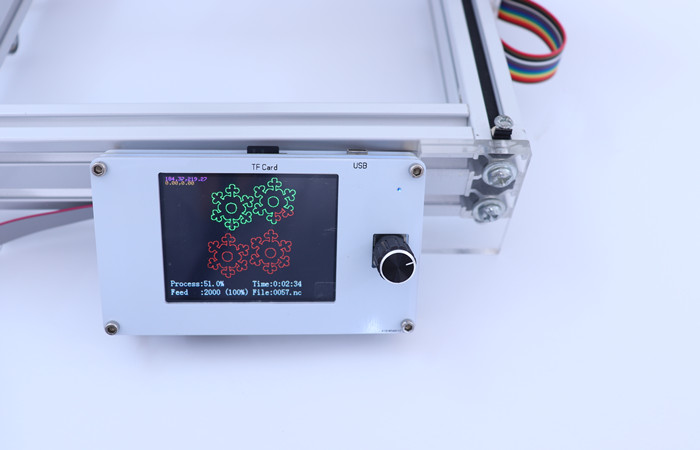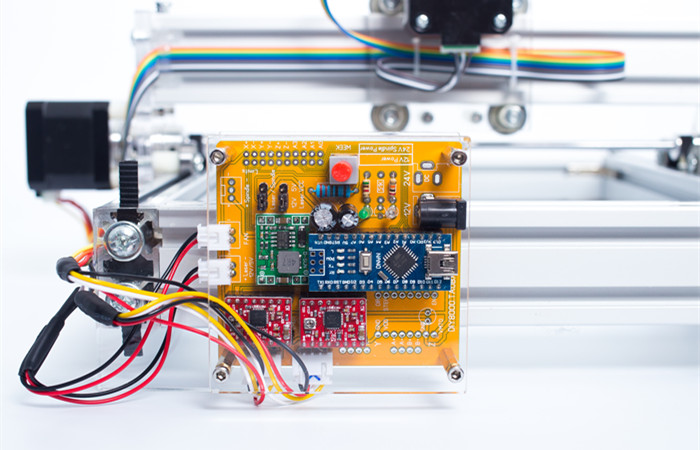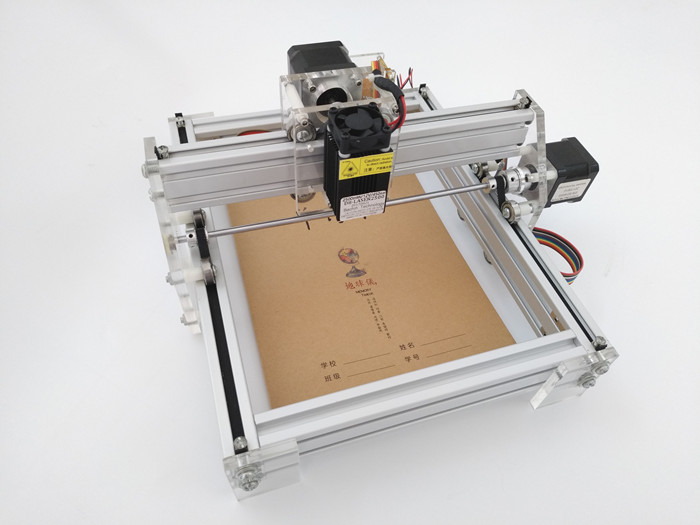 Use Tutorials:
Note(Please pay attention):
1. Please wear laser goggles during usage and avoid touching the laser directly with your eyes and skin!
2. If you have any quality problem(Except individual situation like using the laser module more than 30 minutes per time and casue the damage ), please feel free to ask our customer service for a help.
3. If your laser module has any problem, please DO NOT dismantle it without our permission. It will destroy the laser module.
4. If you have any quality problem about the machine, please feel free to contact us. Many operative problem can be solved according to your video and problem description. Thank you in advance.
FAQ:
1. What image format can support this machine? And what Engrave Mode?
Supported Image Format: jpg, bmp, svg, G-code
Supported Engrave Mode: Photo, Word, Scan, Outline, Pixel Laser Engraving
2. What system can the EleksCAM support?
PC Windows XP/7/8/10.
3. My laser doesn't work, what should I do?
If the machine does not work, it might because:
1. The wire connection is wrong. Please check the connection like the picture shown.
2. Your computer could not support the software. Please use Win XP 7/8/10 to check it.
3. Software problem. Please check whether wires are inserted rightly. And then check your data setting.
4. The kit misses some accessories. Please compare with the instruction and tell us, we will solve it once you send us the email.
5. Laser module / driver board / power supply is broken. Please check which part is the main problem, and then send us a video to prove it.
Or you can send us a video about your software setting, working laser and driver board. We will analyze it and give you a solution.