Product Description:
Features
Can be work under the water with a deep of 30 yards
The blue laser is suitable of outdoor activities
Aviation aluminum shell, tough and durable enough
Adjustable focus meeting all your requirement
Can work with starry caps to create fancy atmosphere
Can be used to light matches, burn paper, repel birds and much more
One Year Warranty
Technical Specifications :
| | |
| --- | --- |
| Size | 207mm x 23mm |
| Weight | 150g |
| Wavelength | 445nm |
| Laser Body | 6061-T6 Aircraft Grade Aluminum |
| Laser Finish | Mil-Spec Type III hard anodized in Black |
| Minimum Power | 1000mw |
| Beam Divergence | 1.5mRad |
| Beam Shape | 2mm X 5mm |
| NOHD | 176 meters |
| Beam Distance 0.25 Lux | 46,018 meters |
| Required Eyewear O.D. | 3.0+ |
| Power Consumption | 3.7V @ 1A - 2A |
| Power Supply | 2 X 16340 Lithium Batteries |
| Battery Lifetime | 30 - 120 mins |
| Switch | Push Button Constant On/Off |
| Class | IV |
| Duty Cycle | Continuous Wave(CW) |
| Expected Lifetime | >5,000 hours |
| Warranty | One Year |
Pack List :
1 x 1000mw Blue Laser Pointer
5 x Star Pattern Caps
1 x Goggles
2 x 16340 Rechargeable Batteries
1 x Charger
1 x Explosion-Proof Suitcase
Product Photos: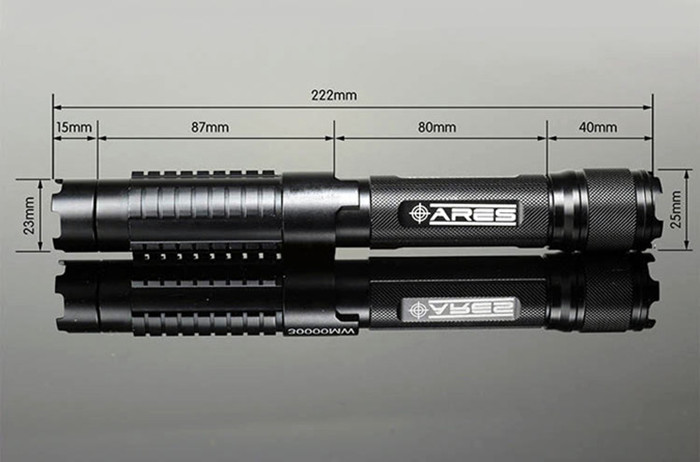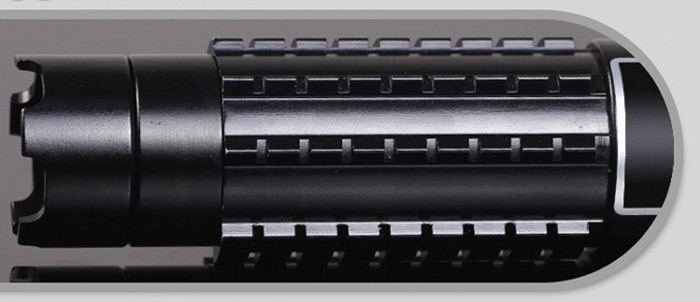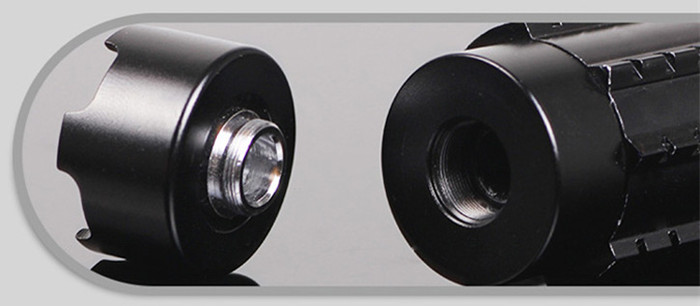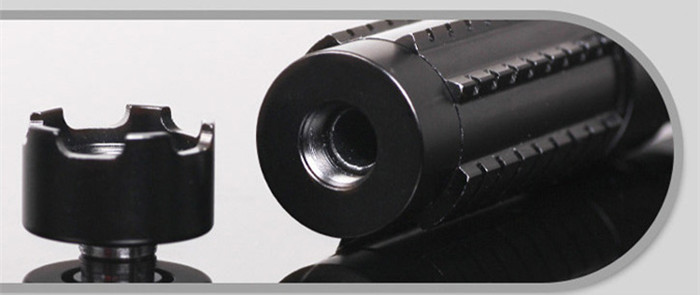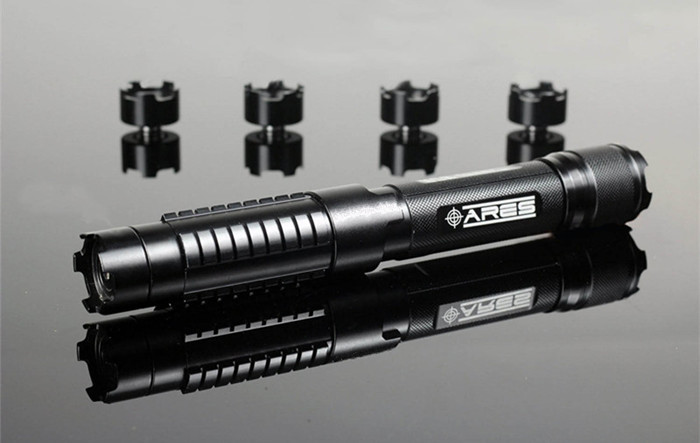 Use Tutorials:
Notes
Don't look directly with your eyes or using binoculars and other equipment to observe the laser beam on the remote control.
Never let laser pointer that burns beam to a mirror or other highly reflective surfaces.
Please remove the battery from the laser pointer when not in use.
If you need to disassemble, adjust or repair, please get professional maintenance technicians.
Don't allow the 1000mw laser beam to enter the eyes. The burning laser pointer beam is harmful to eyes, any contact will cause permanent damage.
A high power laser can burn things because the beam is extremely concentrated light and light energy can be absorbed by some objects and converted to heat. That is why the higher the power, the price of the laser pen is also higher
The burning ability of a laser depends on several factors:
Laser Output Power : Higher power laser beams burn things more easily and faster.
Laser Beam Width : A thinner laser beam always burn things better than a wider laser beam.
Object Color : Dark colored objects normally absorb more light energy so they are easier to burn than light colored objects that sometimes do not absorb light energy.
Immobile : A moving laser beam does not give the object enough time to absorb light energy. The laser beam dot needs to keep still on the object for several seconds to make it burn.