Product Description:
This awesome 1000mW blue burning laser pointer is extreme powerful that can pop balloons in a fraction of a second. These lasers come complete with star caps, batteries,aluminium case and laser goggles and is housed in an awesome black aircraft grade alloy.This laser produces a powerful beam and the dot can be adjusted with the focus control. It comes with 5 lens covers to make a special effect allowing hundreds of dots to be projected and the cap can be rotated to give a disco laser effect.
Features
●This high quality laser pointer adopts the latest technology optics and microelectronics.
●Powerful enough to be used as a burning laser.
●Adjustable focus, come with safety glasses, Adding extra cooling system.
●High quality and well tested blue laser beam pointer 1000mW, Clearly visible the blue beam in the dark.
●Portable size and science shape design.
●Simple and easy to use.
Specifications
Power: 1000mW
Material: 6061-T6 Aluminum
Wavelength: 440-450nm
Battery: 2*16340 Batteries
Range: 800-1500m
Working voltage: DC=3.7V
Working temperature: -10℃~+30℃
Storage temperature: -10℃~+40℃
Packing size(mm): 25mm*222mm
Weight(g): 300g
Security Level: Class IV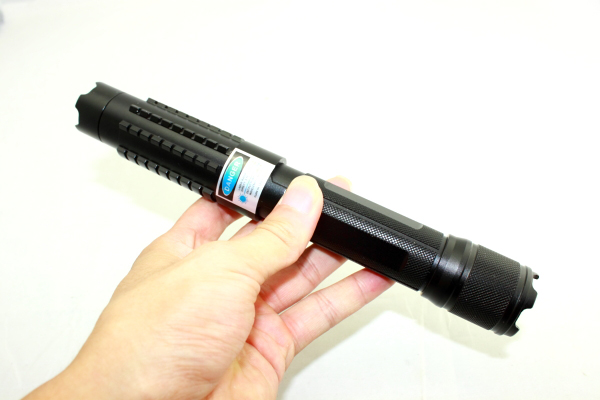 Packing List
●1x 1000mw Blue Laser
●5x Star Caps (Value $49.95)
●1x Laser Goggles
●2x 16340 Batteries + Charger
●1x Aluminum Carrying Case