● 10000-15000m super transmission distance
● Easily burns matches or cigarettes, burn paper, shoot balloon, repel birds and much more
● Exquisite design with good waterproof function
● Built in laser module to improve heat dissipation device, circuit board acquisition and protection design
● Generate a 450nm powerful blue laser beam that is clearly visible
● Be made of aircraft grade aluminum, solid and stable
● Be equipped with 2*16340 batteries, chargeable and durable
● 5 laser caps : dot pattern, starry and multi patterns
● Adjustable brightness and focus to suit all kinds of needs
Technical Specifications
| | |
| --- | --- |
| Size | 36mm x 360mm |
| Weight | 520g |
| Wavelength | 445nm |
| Body Material | Aircraft Grade Aluminum |
| Finish | Mil-Spec Type III hard anodized in Black |
| Power | 30000mW |
| Max Range | 8000meter |
| Beam Divergence | 1.5mRad |
| Beam Shape | 2mm X 5mm |
| Power Supply | 2 X 26650 Lithium Batteries |
| Battery Lifetime | 30 - 120 mins |
| Switch | Light Touch Switch |
| Class | IV |
| Modes | Momentary, Strobe and Continuous Wave |
| Built-in Module | Imported Crystal Module |
| Drive | Smart Constant Current Circuit |
| Dimming | Head Rotate |
| Waterproof | Waterproof Grade IPX-6 |
| Expected Lifetime | >5,000 hours |
| Warranty | One Year |
Packing List
1x Laser Pointer Flashlight
2x 26650 Rechargeable Batteries
1x Charger
1X Laser Goggles
5x Starry Caps
1x Aluminum box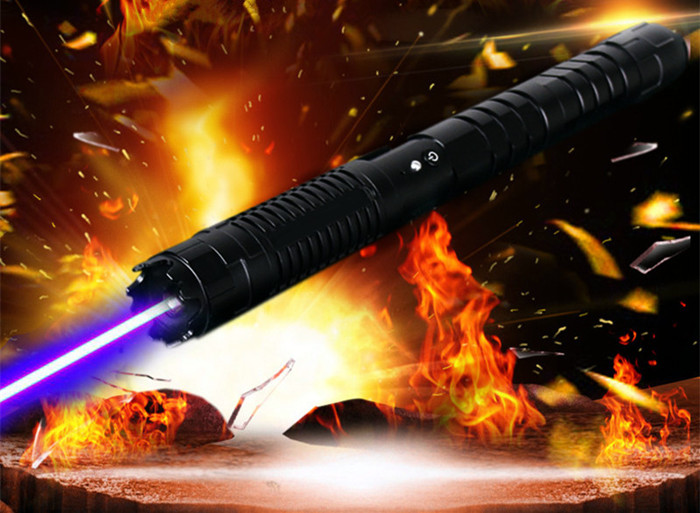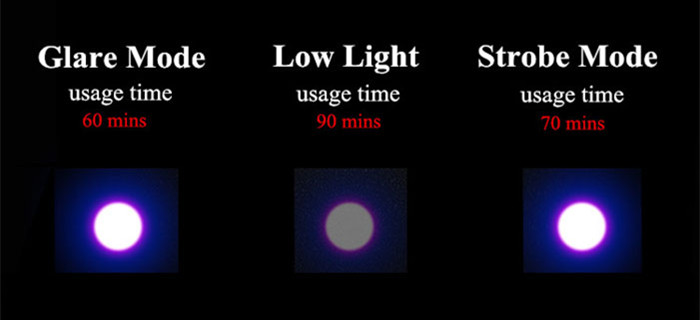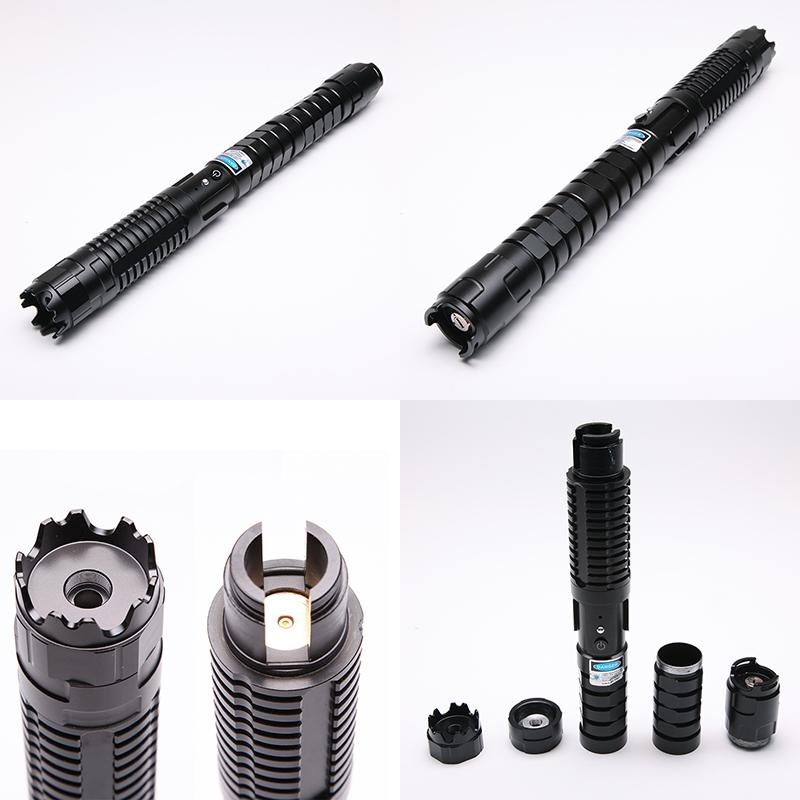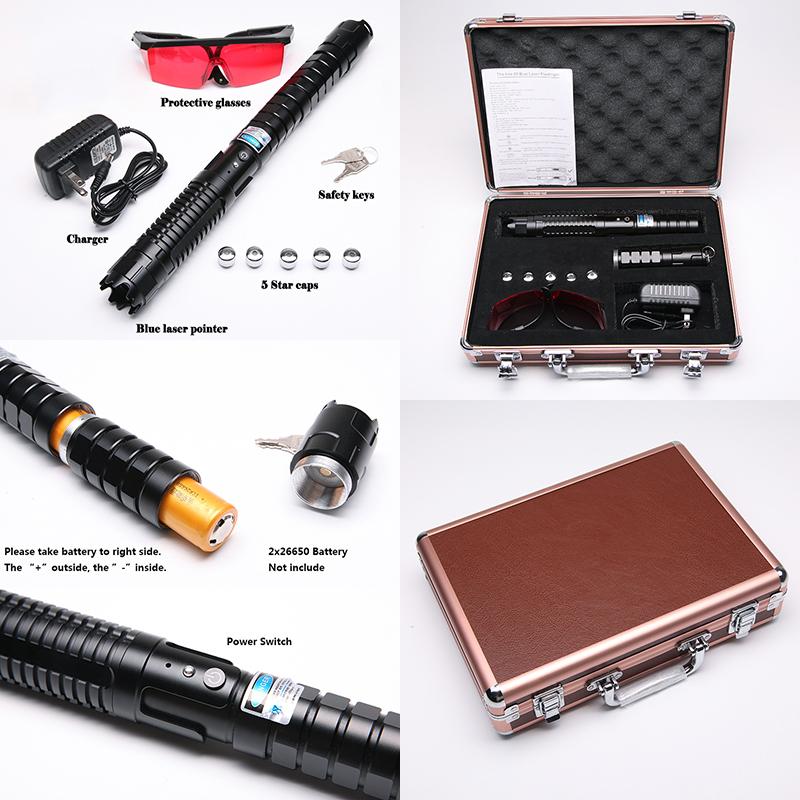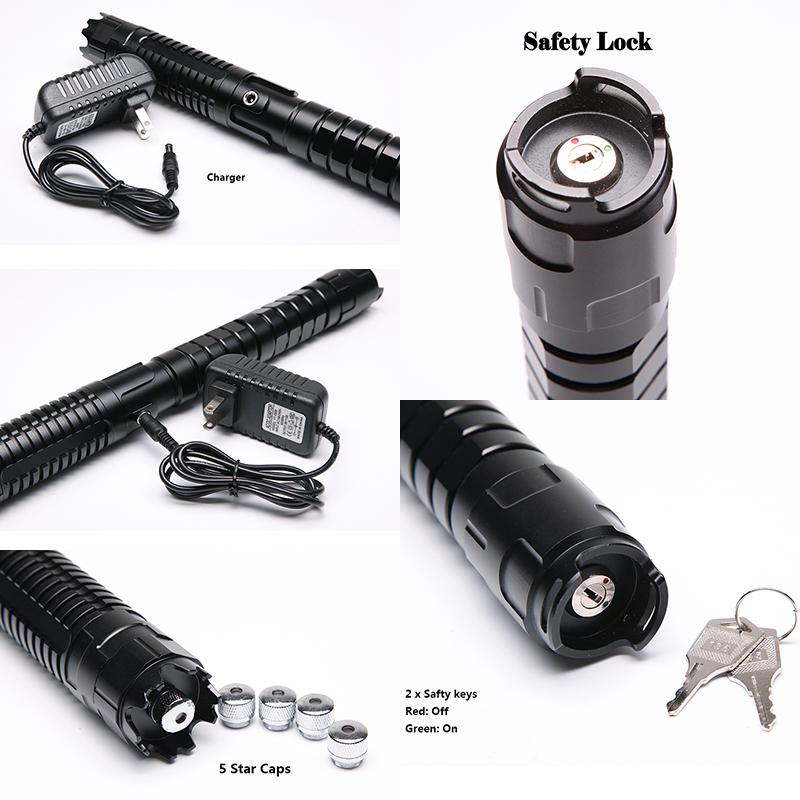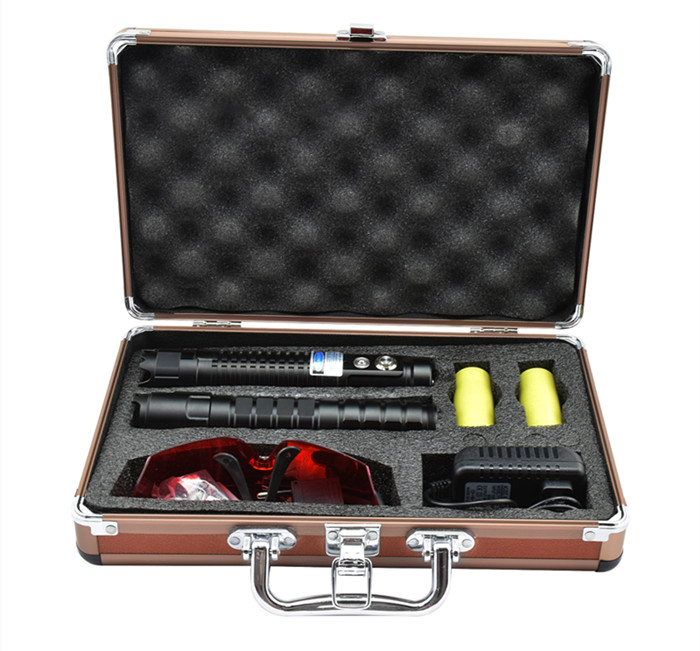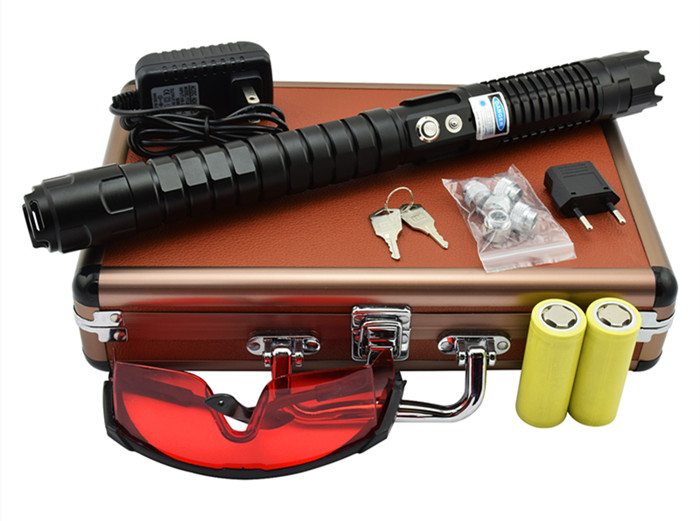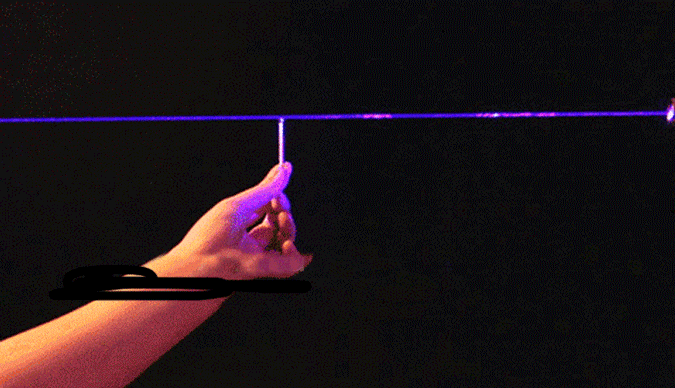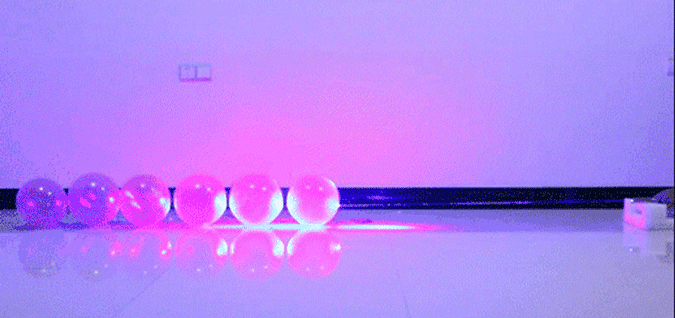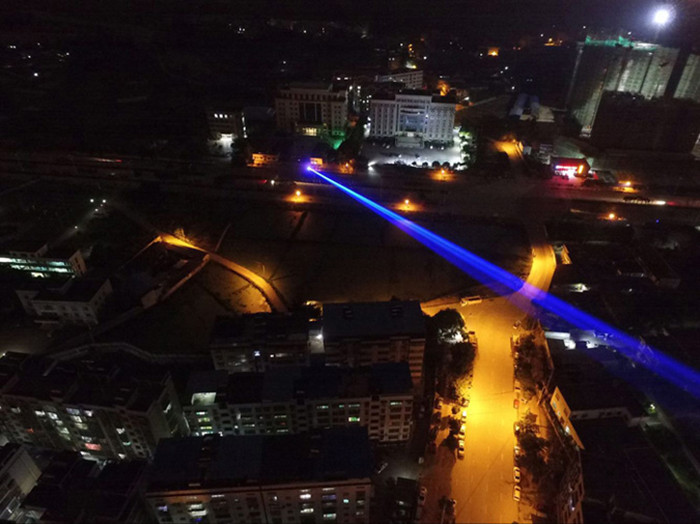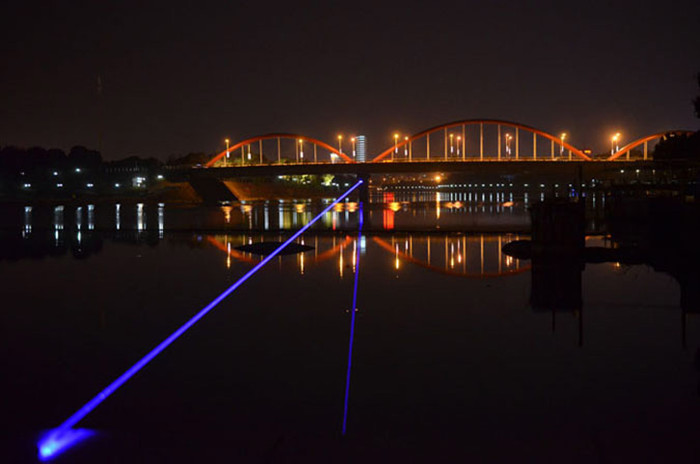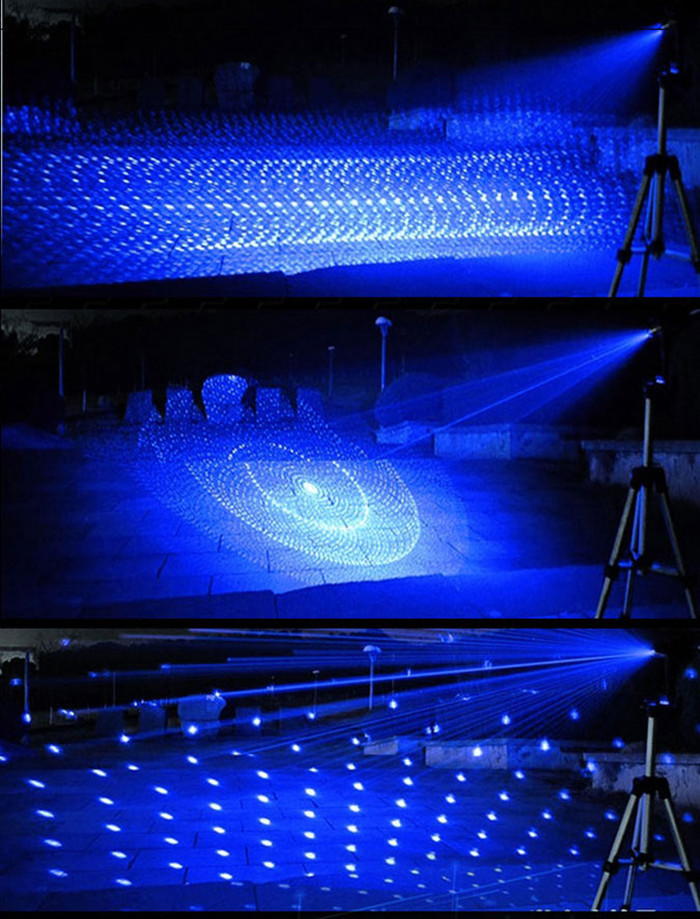 Video
Notes
1.Avoid direct eye exposure to laser beam.
2.Please don't open the high power laser pointer for a long time, otherwise the diode is easy to be damaged.
3.If you want to burn matches, cigarettes or papers, please adjust focus of the light, and put them at the most thin part of the beam.
A high power laser can burn things because the beam is extremely concentrated light and light energy can be absorbed by some objects and converted to heat. That is why the higher the power, the price of the laser pen is also higher
The burning ability of a laser depends on several factors:
Laser Output Power : Higher power laser beams burn things more easily and faster.
Laser Beam Width : A thinner laser beam always burn things better than a wider laser beam.
Object Color : Dark colored objects normally absorb more light energy so they are easier to burn than light colored objects that sometimes do not absorb light energy.
Immobile : A moving laser beam does not give the object enough time to absorb light energy. The laser beam dot needs to keep still on the object for several seconds to make it burn.