Product Description:
This
green laser pointer
is our high power professional 1000mW laser pointer, housed in a beautifully styled aircraft grade alloy, it has to be seen to be believed.Utilization of the laser crystal technology and optics creates this high quality: It emits an intense brilliant laser beam and has a range at least 3000 meters. It will light matches and pop balloons with ease.This laser comes complete with rechargeable battery and battery charger.
Specification
Material: Aviation Aluminum
Main Body Color: Black
Wavelength: 532nm
Light Color: Green
Output Power: 1000mw
Spot Size: 10m Distance <10mm
Irradiation Distance: >3000m
Waterproof: Yes
Special Functions: Burn Matches, Pop Balloons
Size: 22mm*28mm*150mm
Weight: 115g
Working Voltage: DC3.7V
Working Temperature: 0~+30℃
Storage Temperature: -10~+40℃
Expected Life: 50,000h
Battery Type: 1*18650
Warranty Time: 12 Months
Package
1x 18650 Battery
1x Charger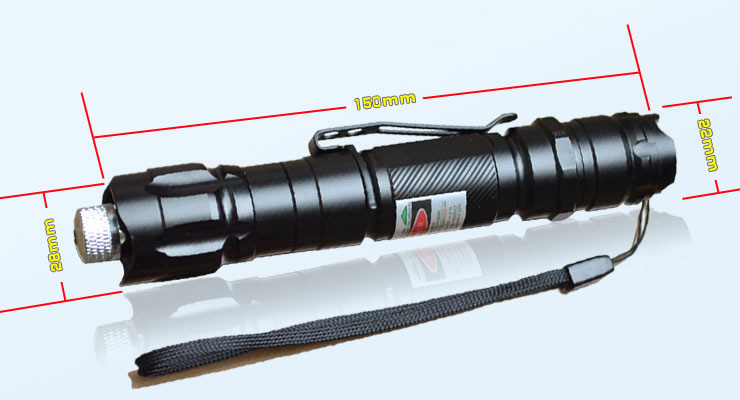 Notes
1.Please keep out of reach of children.
2.Never stare directly at the laser beam.
3.Don't drop the laser pointer on hard surface. It damages the pointer components and causes a malfunction.
4.All laser pointers shouldn't be used constantly. Constantly turning on will result accumulation of high temperature and sacrifice the lifetime of laser diode.We suggest 60 seconds at most per time,and stop 10 seconds,then continue.