This powerful 200mW green laser pointer can light matches, firecrackers, burst balloon after focusing.Since its high power,it emits a beam that can reach 3000 meters outside. Based on the visible beam, you can use it to point the star at night. When using the starry lens to make parents, you should never let the flashlight work for more than 5 minutes especially in the summer to protect the laser module inside of it.
Features
● Aviation aluminum alloy, durable.
● Built with a safety lock, ensure the safety of your familly.
● Adjustable focus,meet all your needs for power.
● Supplied by 18650 Battery, large capacity, easy to buy, long duration.
● Two light modes: Press the switch to get the constant light, and then click into the flash mode, press again to switch off the flashlight.
● Germany LD and accessories, increase service life, more than 8000 hours.
● Built in a
laser pointer
module to improve the cooling device, protection designed circuit board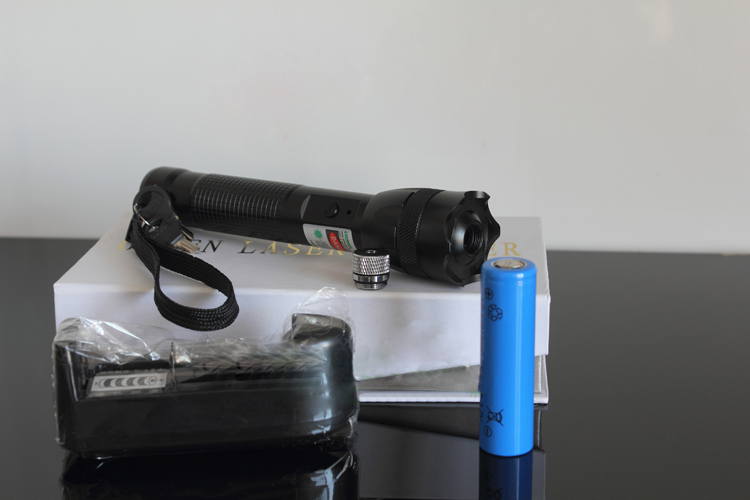 200mw Laser Pointer Specifications
Packing List
1x Two Modes 200mW Laser Flashlight
1x 18650 Rechargeable Battery
1x Charger
1x Manual
1x Pretty Box
Notes
▲Never aim or shine a laser beam at yourself, at anyone or at an aircraft or a moving vehicle.
▲Never aim a laser pointer at surfaces that would reflect the light back, like mirrors or mirrored surfaces.
▲Laser work should be carried in areas of high general illuminations to keep pupils constricted.
▲Avoid aiming laser with eye or looking along the axis of the beam.