Product Description:
With perfect appearance and quality, this 3000mw green laser flashlight is one of our most popular laser pointers. Compared with other laser products of the market, this laser pointer adopts the latest technology and have passed a strict test. Besides, with a aviation aluminum shell and waterproof feature, this product comes to military grade! Get this awesome laser right now!
3000mw Green Laser Flashlight Features
100% brand new high quality and perfect design.
Actual photo shown,Simple and easy to use.
Adjustable focus meets all your needs.
Lens kit included, make gorgeous atmosphere with starry patterns.
This laser pointer is so powerful that light matches instantly.
Actual photo shown,Simple and easy to use.
Use your laser pointer to point at any desired targets on projection screen, video.
3000mw Green Laser Pointer Specifications:
Material :6061-T6 aerometal
Output Wavelength:532nm
Security Class:Class IV
Circuit Control :5V(Reverse Voltage Protection)
Spot shape:Dot
Spot size at 10m: <¢18mm
Focus mode:Adjustable
Working Current:1.6A
Working Voltage:DC=3.7V
Start-up Voltage:DC=2.5V
Battery:1*18650
Preheat time: < 3seconds
Product Photos: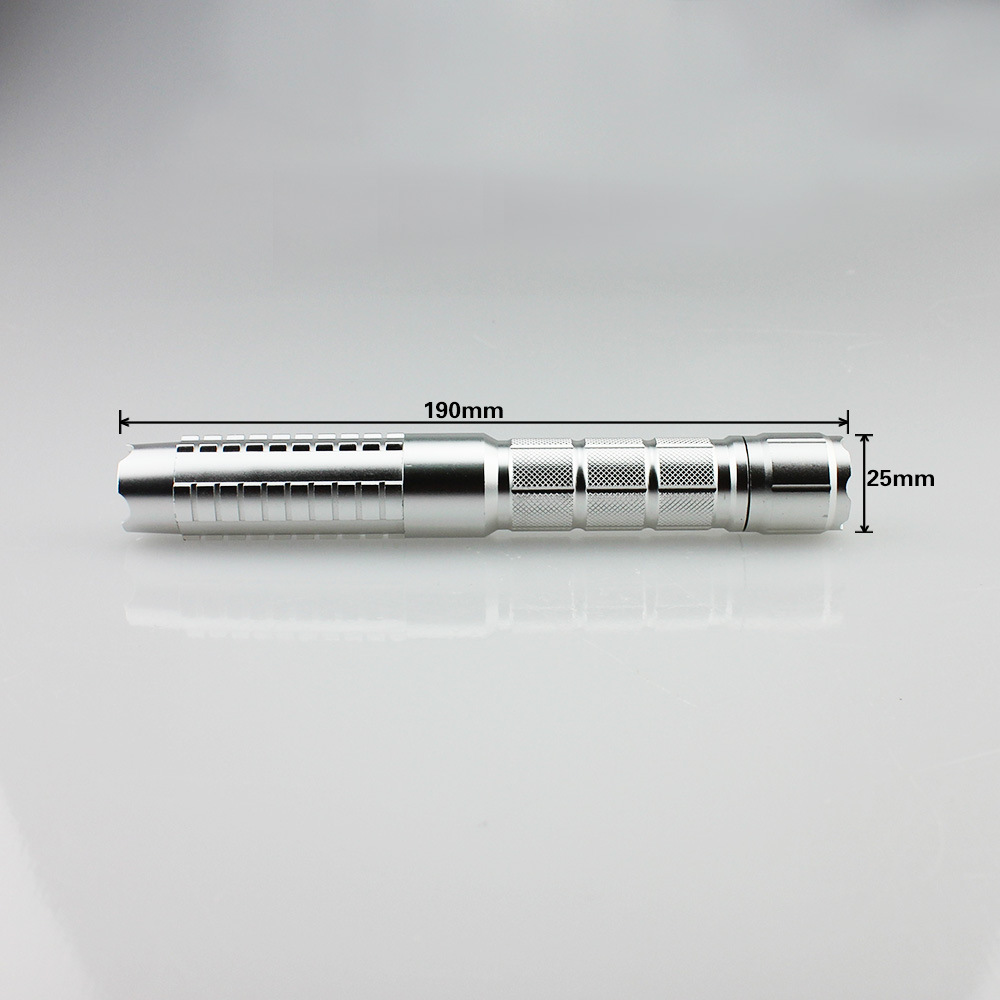 Use Tutorials:
Notes:
◆Never run powerful
burning laser
pointer continuously over 1min, you should turn it off for 30s before run again.
◆Do not let other people use your laser pointer unless they are fully aware of the dangers of laser pointers
◆Never point your laser at another person, especially their face.
◆Never under any circumstances look directly into the laser beam. Even if it is a low powered laser pointer, you don't want to take chances with your eyes
◆Always be conscious of and aware of reflective surfaces such as mirrors, polished metal or glass. A reflected beam can also harm your eyes.
◆Only use laser pointers in a controlled environment
◆Laser pointer beams can go for miles so never randomly use your laser pointer outside