Product Description:
This 200mw 532nm Green Laser Pointer Pen Adjustable Lazer is exquisite, portable and has extensive applications, it emits green light with a wave length of 532nm.This professional laser pen is easy to operate. What's more, fine craftsmanship makes it smooth to hold. Just gently press the switch button; you will notice a beam of strong light sending out from the laser pen.This green laser pointer optimizes your life undoubtedly!Besides, it features shock resistance due to its metal body. Get one now!
Technical specifications
Laser Color Green
Laser Wavelength 532nm
Laser Output Power 200mW
Power Supply 1 x 18650
Switch Mode Button
Operating Voltage DC3.7V
Working Temperature 0°C-40°C
Storage Temperature 0°C-40°C
Body Material Aluminum
Body Color Black
Weight 8.57oz
Packing list
1x 200mw Green Laser Pointer
1x 18650 Rechargeable Battery
1x Charger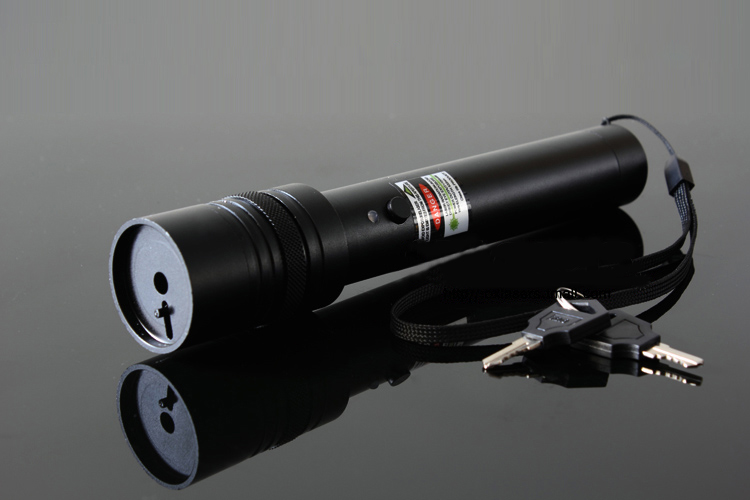 Note:
▲Never under any circumstances look directly into the laser beam. Even if it is a low powered laser pointer, you don't want to take chances with your eyes
▲Never point your laser at another person, especially their face.
▲Do not let other people use your laser pointer unless they are fully aware of the dangers of laser pointers
▲Only use laser pointers in a controlled environment
▲Always be conscious of and aware of reflective surfaces such as mirrors, polished metal or glass. A reflected beam can also harm your eyes.
▲Laser pointer beams can go for miles so never randomly use your laser pointer outside