Free Gift : Laser Sword + 8 in 1 Star Pattern Cap
The 30000mw 445nm Gatling high power blue laser pointer is a cost-effective laser product, high power, high quality, full free accessories, including five laser heads of different patterns so it is capable of a lot of cool things. The most powerful laser energy supply by two 16340 chargable batteries, generating a 445nm pure laser beam full of energy. It is possible to light matches or cigarettes, burn paper, repel birds and much more. And high powered laser pointers' features adjustable focus to suit all kinds of needs. As this product has been well received, our store has kept the price low so that more laser enthusiasts can have it.
High Power Laser Pointer Features :
1. Ultra powerful laser, 30000mW world's most powerful handheld laser
2. Excellent heat-dissipation, widely used at outdoor adventure
3. Awesome gatling gun shape, strong and powerful performance
4. With circuit protection and heat dissipation design
5. Low-voltage quick start, no need for warm up
6. Adjustable focus,pinpoint accuracy and spot distance to target at close or long range
7. 6061-T6 aerospace aluminum alloy housing, fully tested and proven engineering
8. Professional laser goggles included
9. Pattern lenses included, create stunning visual effects
High Powered Laser Package:
● 1x 30000mW Powerful Laser Pointer
● 5x Starry Pattern Caps
● 1x Laser Safety Goggles
● 1x Laser Sword + 8in1 Star Pattern Cap(GIFT)
● 2x 16340 Rechargeable Batteries
● 1x Charger
● 1x High-grade Aluminum Box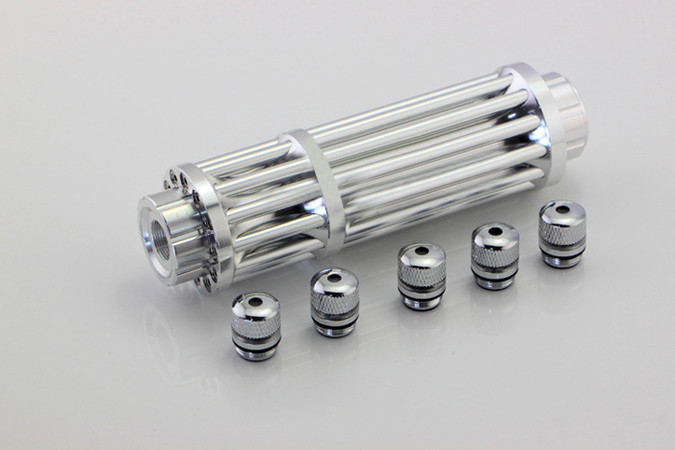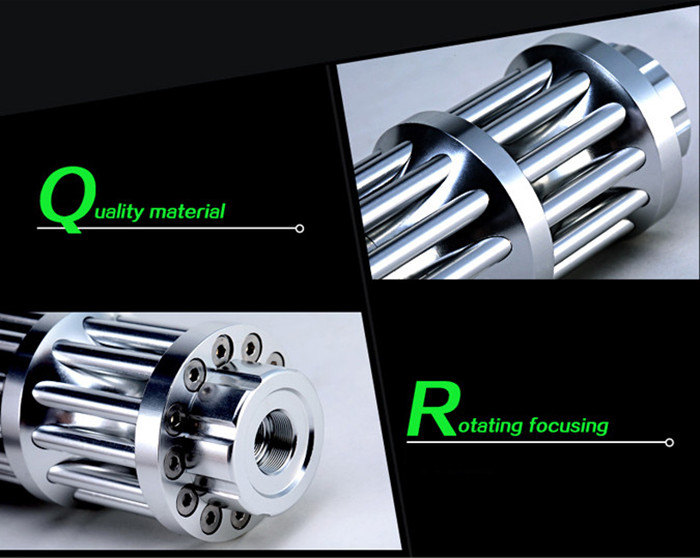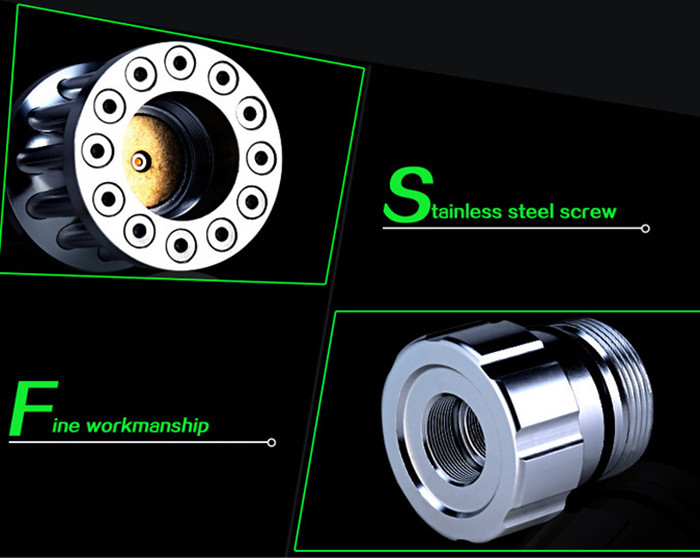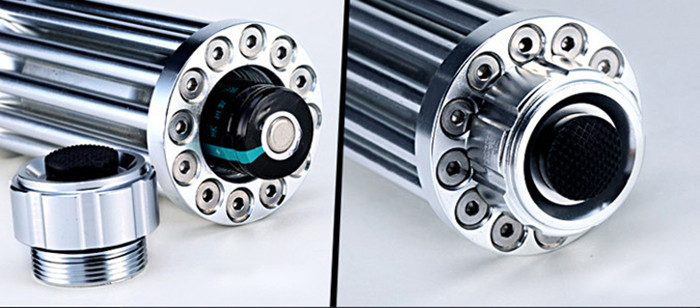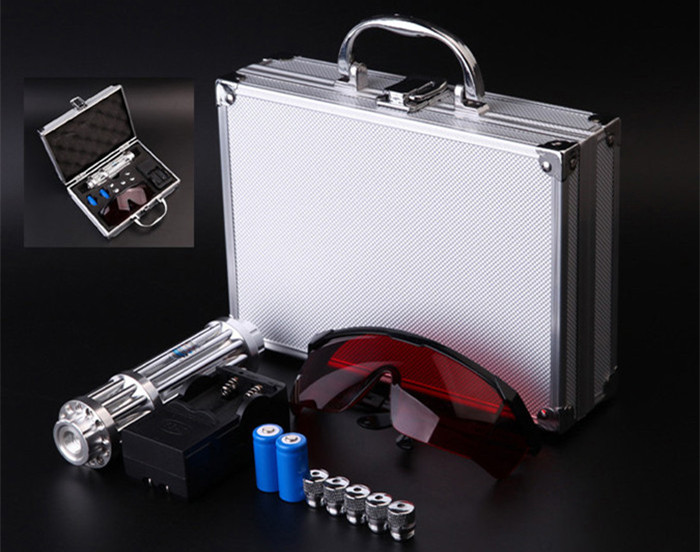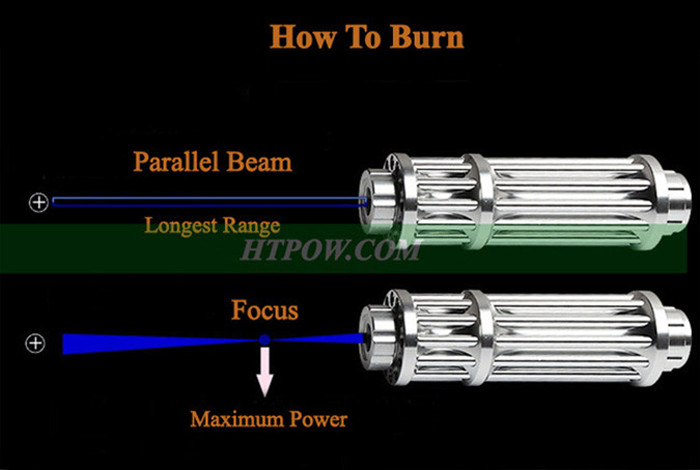 Laser Pointer Technical Specifications :
| | |
| --- | --- |
| Power | 30000mW |
| Class | IV |
| Laser Color | Blue |
| Wavelength | 445nm |
| Size | 25.5mm x 140mm |
| Weight | 500g |
| Material | Aluminum Alloy |
| Finish | Polished |
| Beam Divergence | 1.5mRad |
| Beam Shape | 2mm X 5mm |
| Switch | Push Button Constant On / Off |
| Modes | Continuous Wave |
| Focus | Adjustable |
| Beam Distance | 10,000-15,000 Meters |
| Power Supply | 2*16340 Batteries |
| Storage Temperature | 14°F ~ 104°F |
| Expected Lifetime | >5,000 hours |
| Warranty | One Year |
How to Use
1. Put 2x 16340 batteries into your powerful laser pointer .
2. Wear laser goggles before turning it on.
3. Presh the button ( at the tail of your laser pointer) to light it on.
4. Rotate the top part to adjust focus.
5. Mount the laser heads (also called laser lens) on your high power laser pointer to transform it into a starry laser pointer.
6. Presh button to turn it off.
A high power laser can burn things because the beam is extremely concentrated light and light energy can be absorbed by some objects and converted to heat. That is why the higher the power, the price of the laser pen is also higher
The burning ability of a laser depends on several factors:
Laser Output Power : Higher power laser beams burn things more easily and faster.
Laser Beam Width : A thinner laser beam always burn things better than a wider laser beam.
Object Color : Dark colored objects normally absorb more light energy so they are easier to burn than light colored objects that sometimes do not absorb light energy.
Immobile : A moving laser beam does not give the object enough time to absorb light energy. The laser beam dot needs to keep still on the object for several seconds to make it burn.