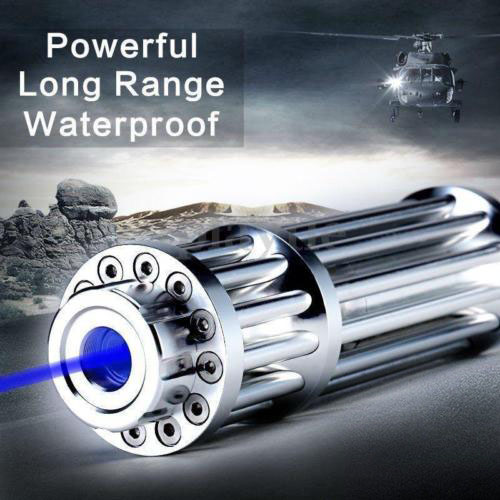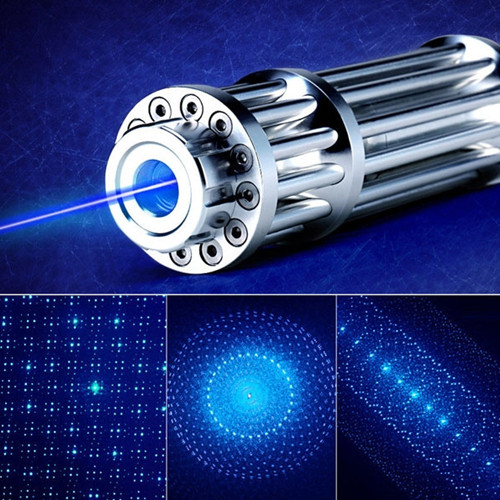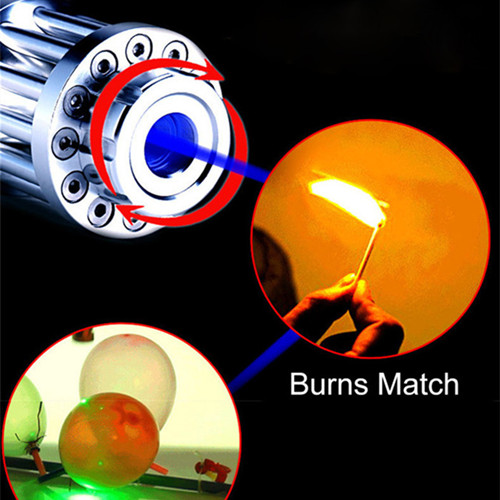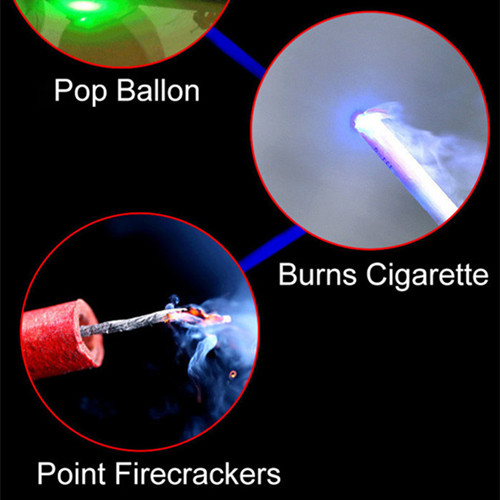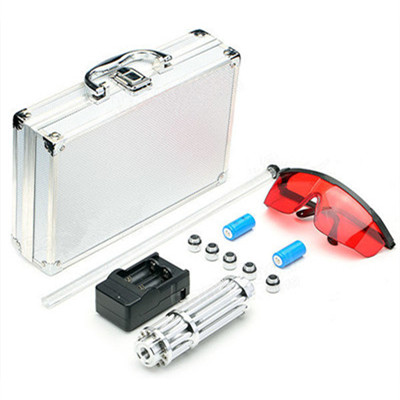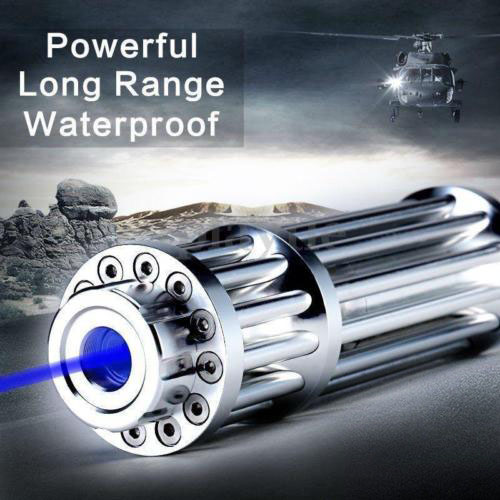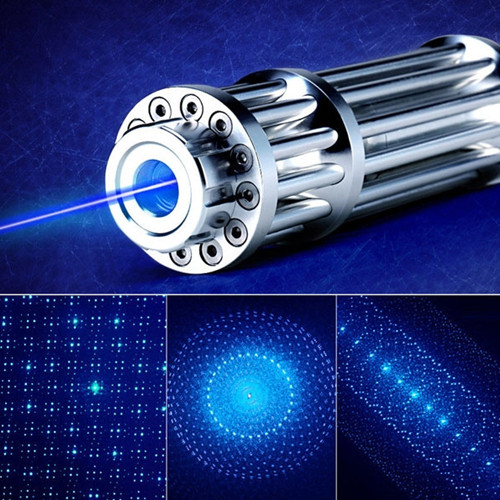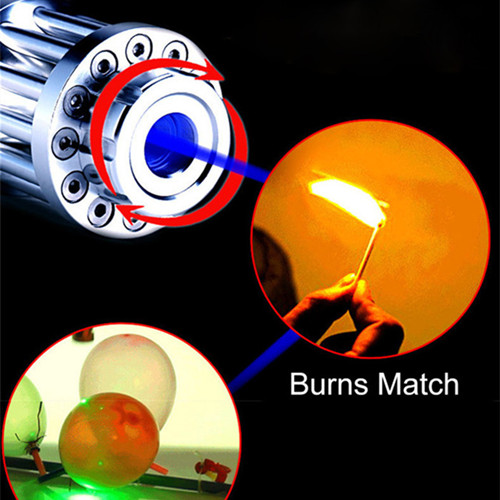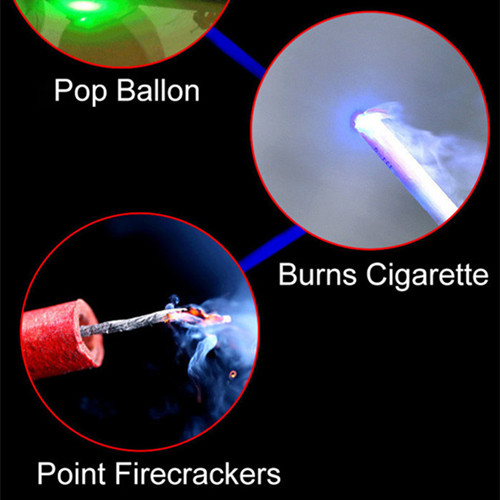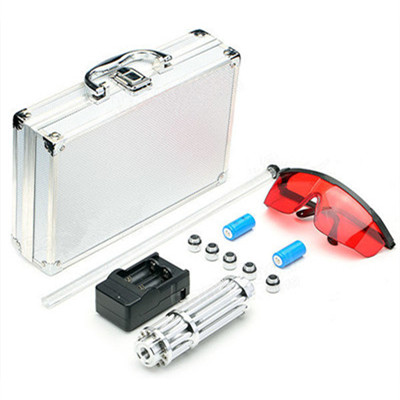 Most Powerful Laser Pointer 30000mw 445nm Brightest Blue Gatling High Power Super Strong Lasers Pen For Sale
Free Gifts For Orders Greater Than $100 - One green laser pointer
Processing Time: Ships in 24 hours
Shipping Time: Expedited Express 8-12 business days
The laser is called the "fastest knife" and "most accurate ruler". It is a major invention for human beings since the 20th century. It is widely used in the three major fields of medical treatment, communication and measurement. Most buyers use blue laser pointer as a toy or as a collectible. With the rapid development and wide application of laser technology, a variety of laser products can be found everywhere in our lives and working environments. The 30000mw 445 nm Gatling blue laser pointers is a cost-effective high power laser pointer product, the strongest power, high quality, full free accessories, including five laser heads of different patterns so it is capable of a lot of cool things. The most powerful laser energy supply by two 16340 chargeable batteries, generating a 445 nm pure laser beam full of energy. It is possible to light matches, burn paper, repel birds and much more. And high-powered laser pointers' features adjustable focus to suit all kinds of needs. As this product has been well-received, our store has kept the price low so that more laser enthusiasts can have it.
High Powered Laser Pointer Features:
* Ultra powerful laser, 30 watt is the strongest handheld laser in the world
* Generate 445 nm visible and brightest laser light and full of energy
* 10,000 - 15,000m transmission distance(The higher the power, the greater the range)
* Awesome Gatling gun shape, very strong and powerful performance
* Excellent heat-dissipation, widely used at outdoor adventure
* With circuit protection and heat dissipation design
* Low-voltage quick start, no need for warm up
* Adjustable focus, pinpoint accuracy and spot distance to target at close or long range
* 6061-T6 aerospace aluminum alloy housing, fully tested and proven engineering
* Included professional laser goggles, 2x 16340 rechargeable lithium batteries, charger
* 5 laser pattern lenses and a laser sword included, create stunning visual effects
Strong Laser Pointer Technical Specifications:
| | |
| --- | --- |
| Marking Power: | 30000mW |
| Actual Power: | 3200mW |
| Class: | IV |
| Laser Color: | Blue |
| Wavelength: | 445nm |
| Size: | 25.5mm x 40mm x 140mm |
| Weight: | 500g |
| Material: | Aluminum Alloy |
| Finish: | Polished |
| Beam Divergence: | 1.5mRad |
| Beam Shape: | 2mm X 5mm |
| Switch: | Push Button Constant On / Off |
| Modes: | Continuous Wave |
| Focus: | Adjustable |
| Beam Distance: | 10,000 - 15,000 Meters |
| Power Supply: | 2*16340 Batteries |
| Storage Temperature: | 14°F ~ 104°F |
| Expected Lifetime: | >5,000 hours |
| Warranty: | One Year |
Powerful Laser Package List:
● 1x 30000mW High Power Blue Laser Pointer
● 5x Starry Pattern Caps
● 1x Laser Safety Goggles
● 2x 16340 Rechargeable Batteries
● 1x Charger
● 1x High-grade Aluminum Box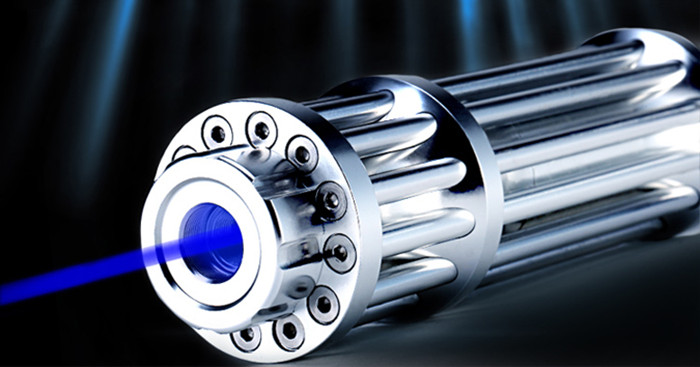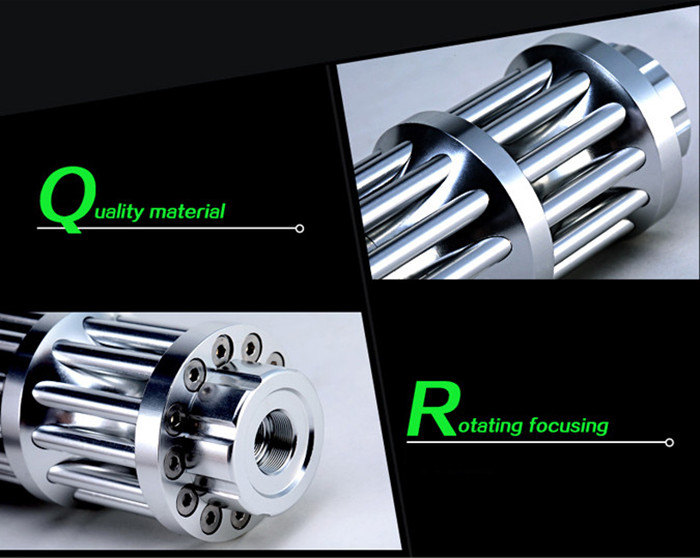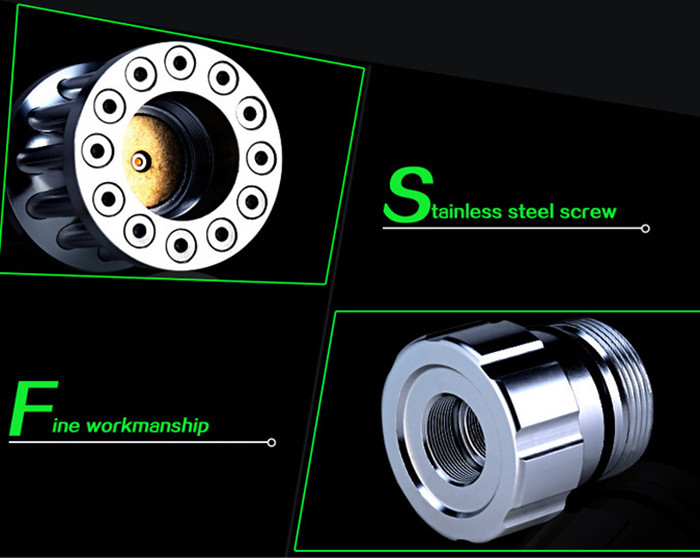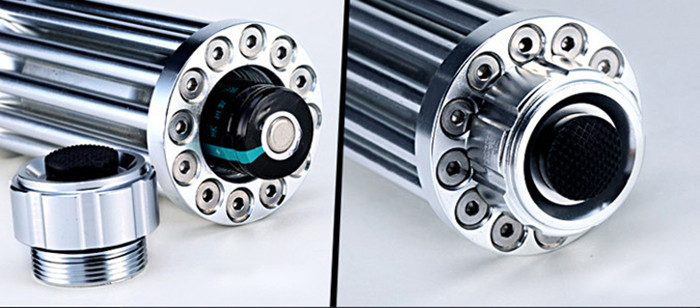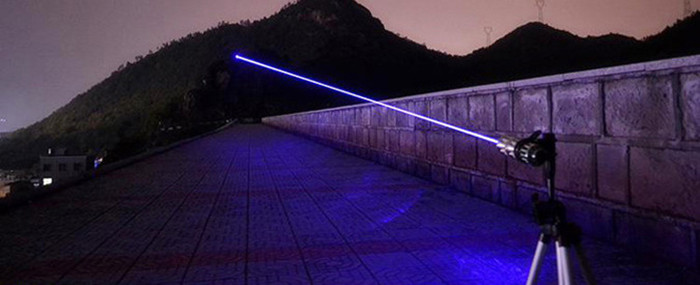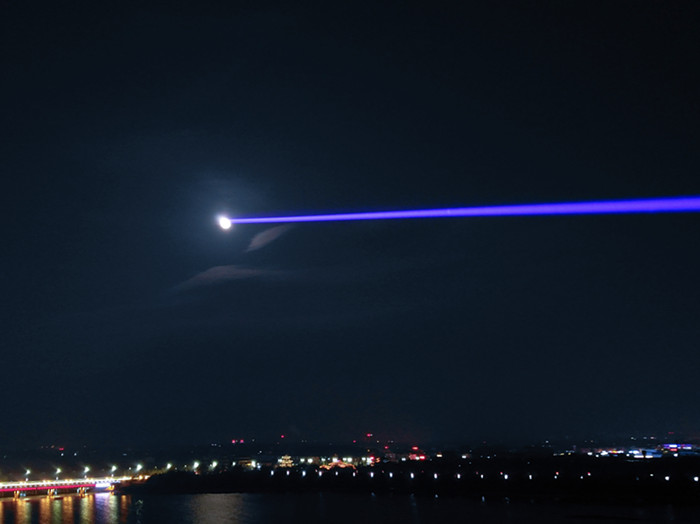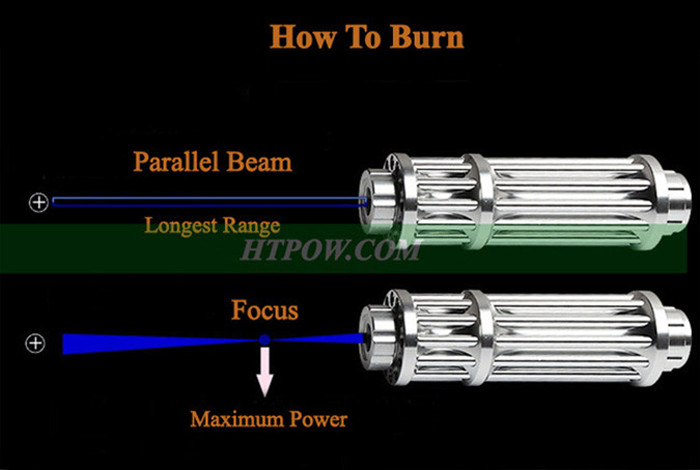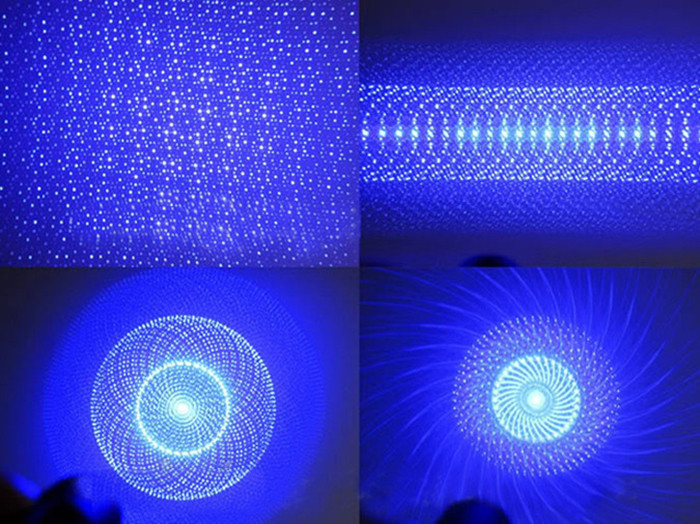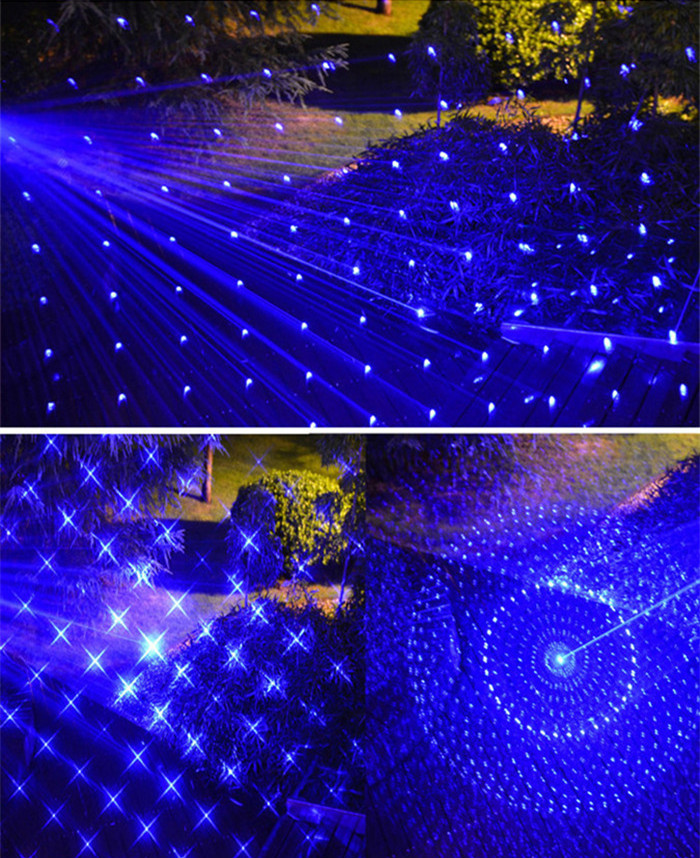 How to Use
1. Put 2x 16340 batteries into your powerful laser pointer(Positive pole -- outward, negative pole -- inward).
2. Wear laser goggles before turning it on.
3. Presh the button ( at the tail of laser pen) to light it on.
4. Rotate the top part to adjust focus.
5. Mount the laser heads (also called laser lens) on your high power laser pointer to transform it into a starry laser pointer pen.
6. Presh button to turn it off.
Warnings:
1. Do not direct eye exposure to laser beam, Avoid causing permanent damage.
2. Please keep laser out of the reach of children.
3. Do not whack or drop it.
4. Do not let dust fall in the light hole.
5. Do not disassemble the product, or the consequences will be conceited.
6. Do not exceed 1 minutes for continuous use, otherwise it will affect service life.
7. Please put it in the box after use.
The general laser will only cause discomfort, but the high power will cause serious damage to the eyes. Different types of professional goggles should be equipped according to different wavelengths of lasers. The laser must be avoided from directly irradiating the eyes.
A high powered laser can burn things because the beam is extremely concentrated light and light energy can be absorbed by some objects and converted to heat. That is why the higher the power, the price of the laser pen is also higher
The burning ability of a laser depends on several factors:
Laser Output Power: Higher power laser beams burn things more easily and faster.
Laser Beam Width: A thinner laser beam always burn things better than a wider laser beam.
Object Color: Dark colored objects normally absorb more light energy so they are easier to burn than light colored objects that sometimes do not absorb light energy.
Immobile: A moving laser beam does not give the object enough time to absorb light energy. The laser beam dot needs to keep still on the object for several seconds to make it burn.
When you order from htpow.com, you will receive a confirmation email. Once your order is shipped, you will be emailed the tracking information for your order's shipment. You can choose your preferred shipping method on the Order Information page during the checkout process.
The total time it takes to receive your order is shown below:

The total delivery time is calculated from the time your order is placed until the time it is delivered to you. Total delivery time is broken down into processing time and shipping time.
Processing time: The time it takes to prepare your item(s) to ship from our warehouse. This includes preparing your items, performing quality checks, and packing for shipment.
Shipping time: The time for your item(s) to tarvel from our warehouse to your destination.
Htpow.com offers two different international shipping methods:
| Shipping To | Shipping Methods | Delivery Time | Rates |
| --- | --- | --- | --- |
| | Expedited Shipping | 3 - 5 Business Days | $15.00 |
Note: The shipping time mentioned above refers to the estimated time of business days that the shipment will take after an order has been shipped. Business days do not include Saturday/Sunday and any public holidays. These estimates are based on normal circumstances and are not a guarantee of delivery times. We are not responsible for the failures or delays in delivery resulting from any force majeure event, such as natural disaster, bad weather, war, public holidays, customs issues, and any other event beyond our direct control.
* Expedited shipping can not be used for PO Box addresses
* Do not disassemble the product, or the consequences will be conceited.

Return Policy:
It have 7 days free replacement for our products. as long as there is any quality problems in our products, but not including man-made damage and disassembly, we unconditionally replace the new product.
Five stars for the seller's prompt delivery and excellent product!It works great for what we needed.
We have always purchased Gatling laser pointers. This one is worth recommending, it has plenty of power and a good feel.
It looks very powerful and smooth body. And the power is very good, my friends also like it, great shopping. If you like it too, don't hesitate.
I am looking forward to seeing what this laser will do. Almost there. Until now, I will tell me its ingredients in a few days! Everyone, wish me luck, because this is the first powerful laser I have. I can hardly wait to receive it! Power all laser lovers there!
I bought this high-power laser pen at the end of June. I always like this Gatling laser pen. It looks very high-end. The only flaw is that the actual power of this laser pen is slightly smaller, but I I think this is normal, and overall I am very satisfied!
When I bought it, I filled in the wrong address, and then contacted htpow's customer service. They patiently helped me to modify the information, and said that I can find them anyway, they are really patient.
I bought this high-power blue laser pointer last week, it can ignite my cigarettes instantly, hey, this is amazing.
Best gift good laser with laser sword accessories. The power is good that be able to burn plastic or wood in black or dark color. if u want to use like a pointer the point is visible very far.
Very satisfied! It is so powerful, burns every thing! Fast shipping, arrived on the fourth day.
Arrived before Christmas Day, fast shipping and everything ok, thanks
It will burn almost anything and is very visible in the brightest daylight.
Shipping is really great, it arrived at me after 3 days when I order, and the laser is very powerful, I enjoy it a lot and happy to recommend it to everyone here.
Very good price for such a powerful handheld laser, it burns black papers instantly.
good product. Long range, powerful beam, and a rechargeable battery. I enjoy using it for all kinds of things. Totally worth the money. The multi tool is good too.
Very good laser with accessories and great gifts LASER SWORD. The power is good It's able to burn plastic or wood in black or dark color. if u want to use like a pointer the point is visible very far.
I was a little dubious about the claims of this laser being able to set stuff alight, however I was pleasantly surprised to find the claims were correct. Really good laser, comes in a great aluminium case with loads of attachments for dispersing the light into patterns. I would recommended this.
Laser came in nice aluminum case with goggles, batteries, recharger, 5 starry laser caps, and great gift LIGHTSABER. The energy this laser provide is enomous, light matches within a second and burn your hand in that same time even in an unfocused beam! The beam, the spot or its reflection damage your eyes in milliseconds, so the goggles are not ment to exaggerate the power, suspectors shoud wear one too when looking at the performance of this laser. The quality and the shape of the housing is optimal, What I miss is a keylock to prevent unautorised use. The beam itself is not perfect round but who cares. To use it for astronomy, maybe someone in space will see it, it penetrates the atmosphere certainly when a collimator is applied. The lightspot is not very narrow but that makes this laser a little less dangerous.
Very bright quality laser. Replacement for my wicked lasers Arctic that had failed. It was $299. And for less than $100 I got a much better laser. Great carrying case and accessories. I couldn't be happier. This is my first purchase from htpow and there will be many more.
Good and powerful laser. Very nice look. Maybe should have second security switch. This one implemented is too easy to accidental turn on. Laser is not for children or idiots like earlier described. Ever use glasses!
This unit comes in a nice case with a lot of accessories. I would definitely recommend to a friend.
We will respond promptly and reliably to contact of initial malfunction Thank you very much for resending the item. I arrived safely and confirmed the operation. It was a good product without problems. I would like to enjoy shopping with confidence in the future so thank you.
I'm satisfied with this purchase, this product is great, laser beam is extremely strong and beautiful
Light functions as described. No complaints save for the metal case --- the styro appears to be cut for another pointer... but that minor flaw is negligible. Overall still a good buy.
Its too stroong, very strong !!!! nothing for child!!! but everytime for me
This laser is fantastic, it shines in the sky and you can see is from miles away! It can burn everything that has a dark color!
The high power burning blue beam laser pointer is powerful enough to light matches, burst balloons and burn through paper. Real powerful laser pointer.
Exquisite packaging! High quality! This is my first purchase from htpow. In a word, I'm happy with the product and their service.
My laser arrived yesterday. It's powerful enough for burning anything. Awesome!
My first green laser. Took about 2 weeks to arrive from China. The beam itself isn't very steady, but I'm pretty happy with it. Perfect for casting pretty patterns onto the ceiling. Definitely a good buy considering the ridiculously low price.
Incredible! EXTREMELY cheap for such a great laser. It can light matches, pop balloons, smoke leather slightly and all sorts. Just arrived today so I havn't got to test it at night yet. AMAZING!
Good quality solid metal laser. Its very powerful and the beam is bright but I have not been able to get it to burn anything. When I adjust the focus ring, the beam just gets bigger so its not focusing at all. If you want a bright powerful laser for presentations, get this, if you want a burning laser, get something else.
Me hubiera gustado ver a tiempo que este modelo no cuenta con bateria y que este modelo de bateria no es facil de encontrar en cualquier tienda, esto ha hecho que tenga que hacer otro pedido. Aun asi el laser es muy potente y tiene un tacto robusto y pesado.
Arrived as described but took forever to get here...but made it through customs just fine.
I saw the very first Star Wars movie and have been captivated ever since. Now I have seen the most recent SW movie. When I saw this advertisement to build your own Light Saber I knew I had to have one. It is fabulous. It is powerful. It is BRIGHT. Go ahead, your "Inner Child" knows you want one. You will be pleased.
You can easily pop balloon, matches. It is robust and fancy.
This is one amazing laser, actually burns just about any material even at good distance so be very careful with this device, use common sense. Goggles are a must and not sure if goggles come with the laser are sufficient. For the price, I can't think of any other laser comes close to it. Comes with a nice case. Highly recommend for any hobbyist need a powerful laser. Stress importance of handling with care and protect your eyes.
We will respond promptly and reliably to contact of initial malfunction. Thank you very much for resending the item. I arrived safely and confirmed the operation. It was a good product without problems. I would like to enjoy shopping with confidence in the future so thank you.
Light functions as described. No complaints save for the metal case --- the laser appears to be cut for another pointer... but that minor flaw is negligible. Overall still a good buy.
I was very pleased with this laser. Now it has me wanting the most powerful laser you sell. This one was great. I am very happy with the quality of it. Thanks