2000mw 650nm Red Laser Flashlight Light Matches Strong Red Laser Pointer
Price:$123.57
HTPOW is a professional laser products online store, all of our products are 100% brand new and Free Shipping! Express Expedited 3-5 Business Days.
Product Description:
With 2000mW of output power, this 2000mw Red Laser Pointer is an excellent option for demonstration, sky pointing, self-defense and more. It features adjustable brightness and focus to suit all kinds of needs.And it produces a single-point, pure red laser beam that is clear, bright and full of energy. Its high power makes it possible to light matches or cigarettes, burn paper, repel birds and much more. And Copper shell is tough and durable for long-lasting use. Click and order now!
Specifications
Body Color: Silver
Wavelength: 650nm
Output power: 2000mW
Laser class: Class 4
Range in darkness (m):3000m - 5000m
Operating Temperature (℃): -10 ~ +40
Storage Temperature (℃): -10 ~ + 45
Body material: Copper
Power supply: 1 x 18650 battery
Warranty time : 12 months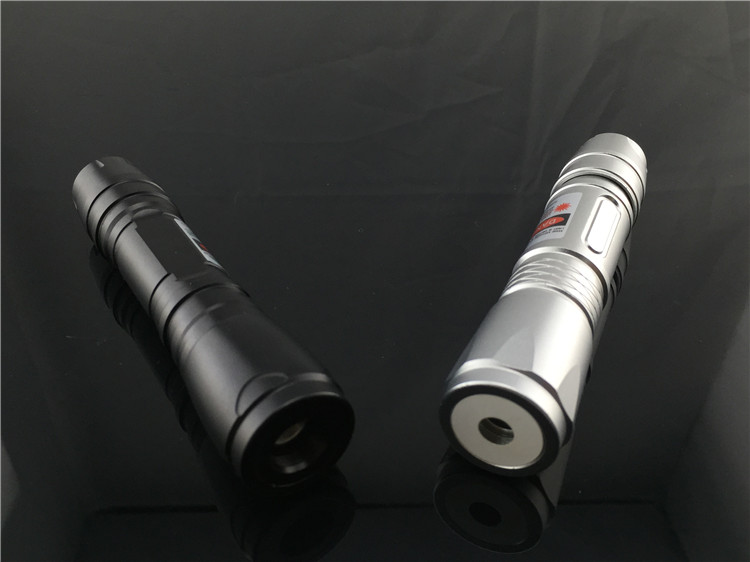 Note:
◆Don't look directly with your eyes or using binoculars and other equipment to observe the laser beam on the remote control.
◆Never let the laser pointer to a mirror or other highly reflective surfaces
◆Never run powerful laser pointer continuously over 1min, you should turn it off for 30s before run again.
◆Don't allow the laser beam to enter the eyes. The laser beam is harmful to eyes, any contact will cause permanent damage.