Product Description:
Free Gift: Laser Sword
This unique 13 in 1 8000mw Green Gatling Laser Pointer is designed especially for fun.This 8000mw green laser pointer housing having a wonderful structure, good pressure resistance, built-in cooling system and the protective layer of the PCB, life of up to 8000 hours. With 8 watt output power, it can quickly ignite matches.The focus is also fully adjustable. It burns diverse materials thanks to its focalizer that allows to concentrate and to change the size of the bundle: plastics, cardboard, fabric, explores balloons, ignites matches.This green laser pointer 8000mw comes complete with rechargeable battery and battery charger,also includes 6 different attachments( 5pcs pattern caps + 1pcs 8 in 1 pattern caps) emits different shapes.Good choice for you!
8W Laser Pointer Features
●Aero grade aluminum alloy shell, tough and durable
●Low - voltage quick start, no need for warm up
●With circuit protection and heat dissipation design
●Adjustable spot size and focus, used to light the match, burn the paper or for cutting
●Produce a powerful green laser beam that is clear, bright and full of energy
●Can be used as a green burning laser pointer
●With separate crystal, high power, compact and handheld
Laser Pointer 8000mW Specifications
Wavelength: 532nm
Output Power: 8000mW( 8 Watt )
Laser Body: 6061-T6 aircraft-grade aluminum
Beam Diameter at Aperture: 3mm; adjustable to bigger
Beam Divergence: around 2mRad
Working Temperature: -10℃ ~ 40℃
Power Supply: 2 x 16340
Working Voltage: 7V
Expected Diode Life Time: 8000 hours
Warranty: 12 months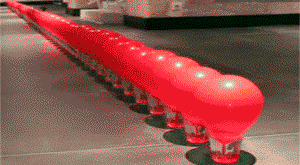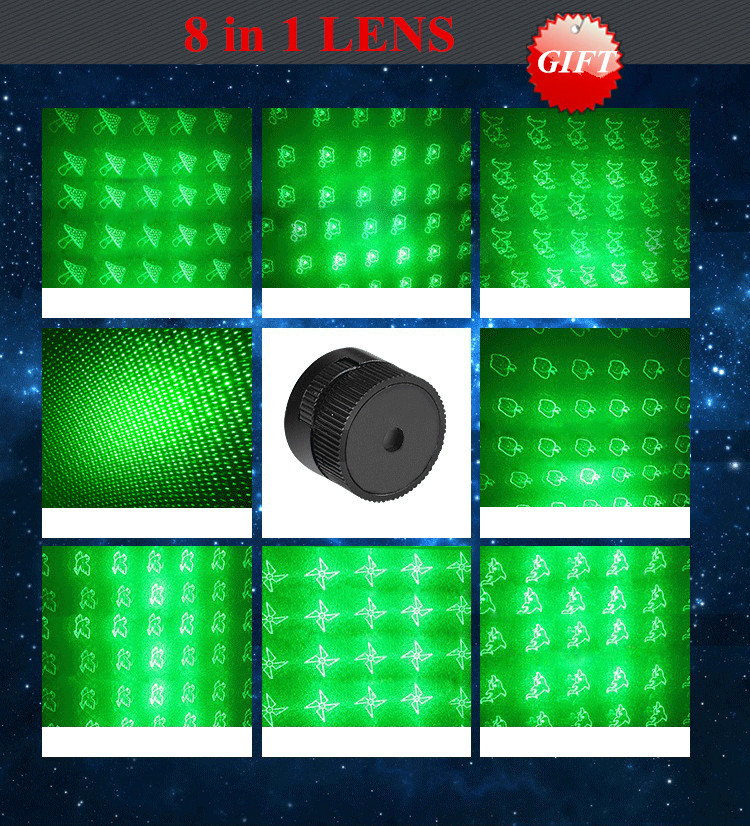 Package
1x 8000mw Gatling Laser Pointer
2 x 16340 Rechargeable Batteries
1 x Charger
5 x Star Pattern Caps
1x 8 in 1 Adjustable Pattern Caps
1 x Professional Goggles
1 x User Manual
1 x Explosion-Proof Suitcase
1x Laser Sword
Notes
▲Our laser pointers are for professionals, they are not toys.
▲Extreme caution is recommended during use.
▲Laser light bounces off crystals and reflecting surfaces.
▲Protective goggles suitable for their wavelength are necessary.
▲These devices are not suitable for giving away to children or irresponsible persons.
▲Modifying the laser or its misuse may result in a risk of injury and permanent damage to the eyes.