LED Flashlight | 200mw Laser Flashlight 2 in 1 Outdoor Laser Torch Cheap 532nm Pointer Pen
Price:$99.99
HTPOW is a professional laser products online store, all of our products are 100% brand new and Free Shipping! Express Expedited 3-5 Business Days.
Product Description:
This 2 in 1 LED Flashlight | 200mW 532nm Green Laser Pointer is small and exquisite, portable and with richer applications. The beam light which it gave out is bright and wide. And this bright beam can be seen miles away in the dark, that you can use it to guide your ways. Widely using, it is a really wonderful tool for household using! This flashlight is featuring a high-quality material that is sturdy and durable enough for long time daily use.The 200mw laser pointer is a good guide for your traveling, and a good tool for pointing out the faraway target or stars and sending out the SOS signal, making your travelling fan and interesting. You'll be surprised with that many stars fill your space with the amzing light show. Come and order now !
Specifications
Laser Color Green
Laser Wavelength 532nm
Laser Output Power 200mW
Switch Mode Push Button Operating
Working Temperature 0°C-40°C
Storage Temperature 0°C-40°C
Body Color Black
Warranty Time 12 Months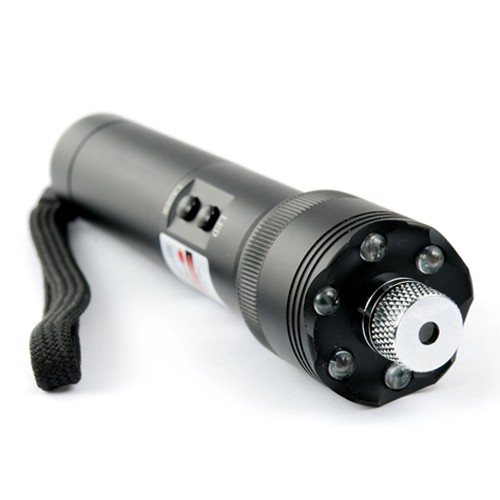 Our Guarantee
✔We guarantee a 30-day money back return policy.
✔We guarantee your laser will be free from defects for a full year from the date of receipt.
✔We guarantee delivery to North and South America, Europe, Asia and Oceania.