Hot Tags:
303 laser astronomy laser pointer cat laser pointer keychain laser pointer
Laser pointers are hand-held, pen-like and battery-powered devices that can project a laser beam for the purpose of highlighting key locations at a distance or areas of interest on the screens during presentations.However,laser pointers and other laser equipment is often misunderstood, and in different countries sometimes controversial. Here are some frequently asked questions about High Powered Laser Pointer and their answers.If you have a question not answered by either FAQ, please feel free to contact us here.
What is the measurement of the wavelength of a laser pointer?
nm stands for nanometer and is a measurement of the wavelength of light emitted from the laser or any other light emitting device. nm determines the colour of the laser pointer as below: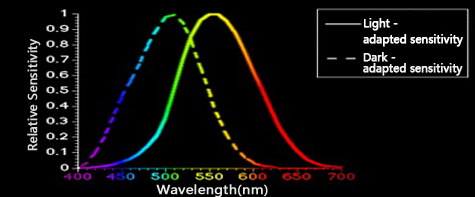 Visible light spectrum wavelength

 
The wavelength determines the color of the laser and the visibility of the beam.
532nm: Green laser pointer
650nm: Red laser pointer
445-450nm: Blue laser pointer
405nm: Violet Laser Pointer
589nm: Yellow Laser Pointer
What is the measurement of the power output of a laser?
mW stands for milliwatt and is a measurement of the power output of a laser device or other energy emitting device. The higher the mW rating, the more powerful the laser.Based on that,there are four types of lasers:
Class 1 Output power less than 0.5mW. The wavelengths could range from ultraviolet, visible to infrared region.
Class 2 Output power power at 0.5mW-1mW.This kind of laser mainly used as classroom demonstration, laser sight and range finder etc.
Class 3a Lasers are capable of emitting visible and/or invisible laser radiation up to a maximum output power of 5 mW. Its typical applications is nealy simialr to Class II , such as laser sight, laser scanner etc..
Class 3b Laser are medium-power laser devices that are capable of emitting ultraviolet, visible or infrared laser radiation. Laser beam from a Class 3b laser can have an output power ranging from 5 mW up to 500 mW for emission duration of longer than 0.25 sec.This kind of laser can be used as spectral measurement and entertainment lighting, etc..
Class 4 High output continuous lasers are high-power (more than 500mW, world's most powerful laser pointer is 30000mw Laser ) lasers that are capable of emitting ultraviolet, infrared or visible laser radiation at levels exceeding the accessible emission levels for Class 3b. It almost used at surgery, research, cutting, welding, and micro machining, etc..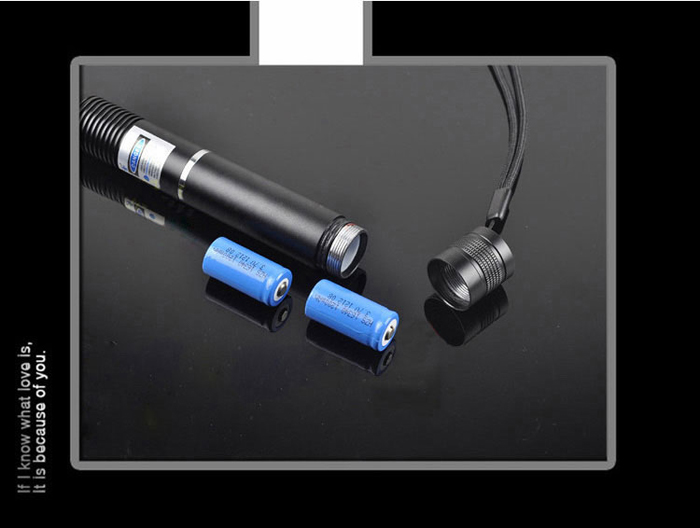 |   | Class I (<0.5mW) | Class II: 0.5 - 1mW | Class IIIa: 1 - 5 mW | Class IIIb: 5-500 mW |
| --- | --- | --- | --- | --- |
| Laser beam visible at point of contact | Yes | Yes | Yes | Yes |
| Visible in smoke or fog | No | Yes | Yes | Yes |
| Visible in clear conditions | No | No | No | Yes |
| Stings skin on contact | No | No | No | Yes |
| Lights cigarettes | No | No | No | Yes |
What laser color is best ( brightness & beam distance)?
Light is a strange and fascinating thing. Take for example a green laser and a red laser, both with the same 1mW power output.The green laser is the brighter because the eye sees green better than other colors even though they are both emitting the same amount of power. This is why night vision goggles have a green display, and this is why red, purple and many other colour lasers appear to be less powerful.
As for the beam distance, it just depends on the power of a laser.The higher the mW rating, the farther the beam can reach.It has nothing to do with the laser beam color.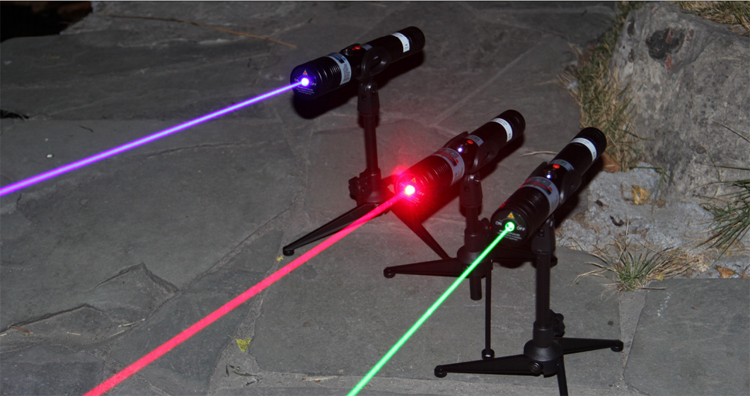 What are laser pointers used for?
Laser pointers have a near endless number of uses. From pointing at a presentation to directing and aligning huge mining machines, and even swimming pool servicing. Laser pointers are a vital tool which are used everyday by countless people around the world.You will be able to show that you are a head when it comes to technology. Focusable eco-friendly laser pointer is driven by a battery which that come s with it. The battery mainly comes while it's fully billed and can provide energy constantly.